Coffee lovers rejoice! A new invention You could soon be drinking see-through coffee, which will allow you to not only mask your coffee addiction but keep teeth looking pearly.
A Slovakian inventor is hoping to become an instant success, after developing a secret recipe for see-through coffee to keep teeth pearly white.
David Nagy, who has spent the last 3 months developing the drink, hopes his daily grind will pay off if he can bring it to the market.
'ClearCoffee' is a unique spin on traditional blends, as it is served cold and comes in a bottle.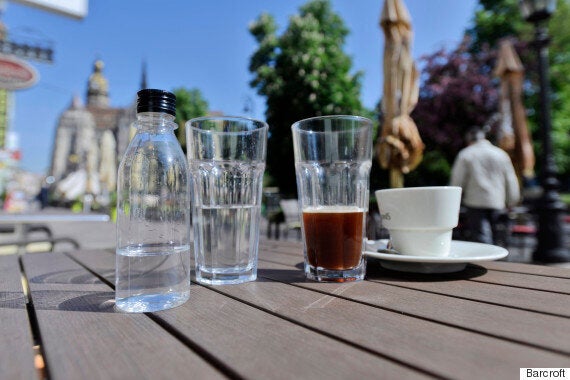 The 26-year-old, who dreamed up the idea in February last year, said: "See-through coffee came to my mind when I lived and worked in the UK.
"I wanted to create a product that will grab everyone's attention.
"Everyone knows very well that a normal coffee has a black, or at least a dark-ish color, so my see-through coffee will certainly bring lots of new questions from the crowd."
David, who lives in Kosice in Slovakia, quit his job last year to pursue the venture.
He said: "I usually drink four to five cups of coffee per day, therefore I use lots of tooth-whitening products, so this is why I also invented this colourless coffee, so that anyone can enjoy it without damaging their teeth."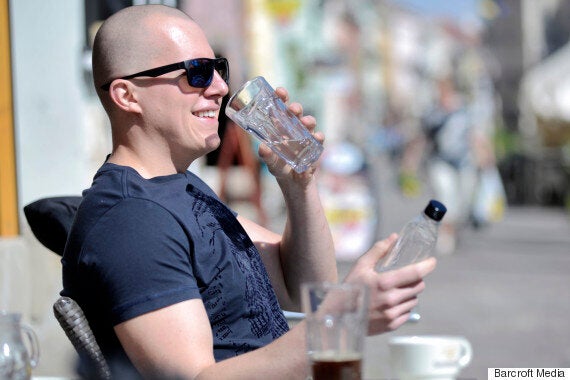 A 200ml serving contains as much caffeine as a cup of cappuccino, and David claims it tastes just like any black coffee on the market.
The inventor is keeping the lid on the drink's ingredients, but has said it is sugar, additive and preservative-free.
He said: "We use an already tried and tested method, that we combined with new things, that no one really knows.
"I would love to tell everyone about it, but if I did, it would not be our secret anymore, and we then would not be the only people on the world who can create this truly unique coffee."
David has now launched a crowdfunding initiative to raise the 3000 euros needed to bring the product to the production line.
The inventor, who has no laboratory or coffee-making experience, says the bottled-drink will cost between 2 and 2.5 euros.