The students at Sandwich High School in Illinois asked for $2,015 for the school - to coincide with the year they graduated.
Included in the price offer were students, two gyms, locker rooms, a "spacious but outdated lunch room", and 10 bathrooms - although most don't have doors. There is also a fully functioning trailer park outs the back.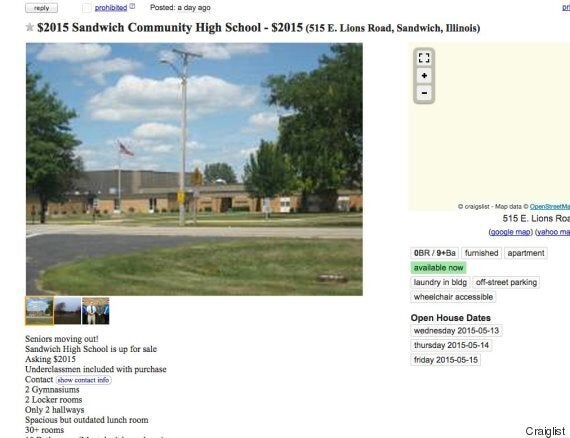 Principal Thomas Sodaro seemed to take it all in his stride. "If this is the worst we had for a senior prank, this is a pretty good year," he told NBC Chicago.
"I thought it was actually pretty clever," Sodaro added. "We have pretty good kids."