If it wasn't for the fact he was two, there would be little to separate Harry Styles from toddler Michael Rangamiz.
The half Iranian, half Russian toddler mimics the One Direction star's style on his Instagram account, managed by his mother.
Stylish shots of the kid have been posted on the account for a while, but his lookalike posts only began in May this year.
Not only does his long brown hair resemble that of the singer, but he copies the style, the bandana, the sunnies and the shoes. Oh, and the account nearly has 43,000 followers now.
His mum has posted more and more photos of her son, styling his poses down to a T with a smartphone in one hand, and his white shirt sleeves rolled up on his other.
This scraped back ponytail and skull scarf is a personal favourite...
His initial lookalike pose was with Michael Jackson, but that was before the Harry fan club took over.
But as well as pitting her son against Harry Style poses, the toddler shows off his own style and confidence to the camera.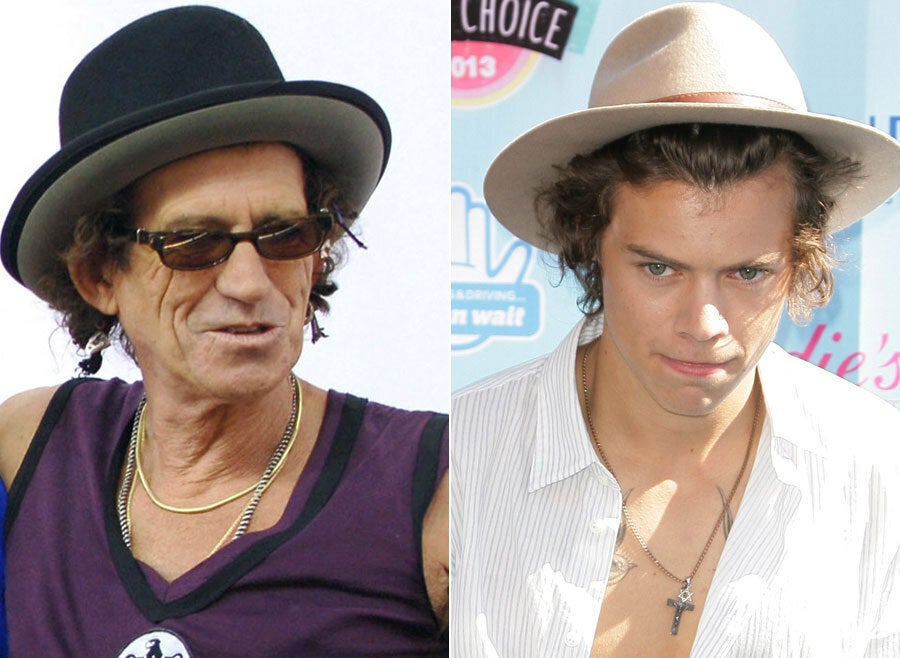 Harry Styles Rolling Stones