Jeremy Clarkson and his former 'Top Gear' co-presenters have come up with an inspired title for their new show if they sign to Netflix.
SEE MORE:
Jeremy, as well as James May and Richard Hammond, are thought to be in talks with the online streaming service to create a new show, following Jeremy's sacking from the BBC earlier this year.
According to The Mirror, the trio are planning to send up the Netflix staple 'House Of Cards', by naming their new show 'House Of Cars'.
See what they did there?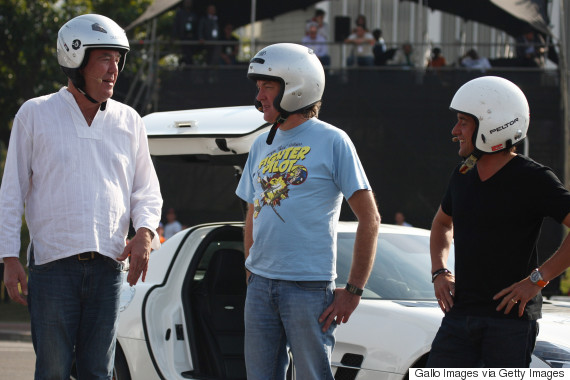 Jeremy Clarkson, James May and Richard Hammond
The newspaper has also claimed that the presenting team are currently unsure whether to go with Netflix or ITV, with issues of advertising currently being the deciding factor.
A source told The Mirror: "The headache with ITV is going to be the potential conflicts of interest with advertisers.
"What would they do if Jaguar or Volvo had a sponsorship deal but they wanted to berate its latest new car?
"Jeremy doesn't like being told what to do. It could cause huge arguments."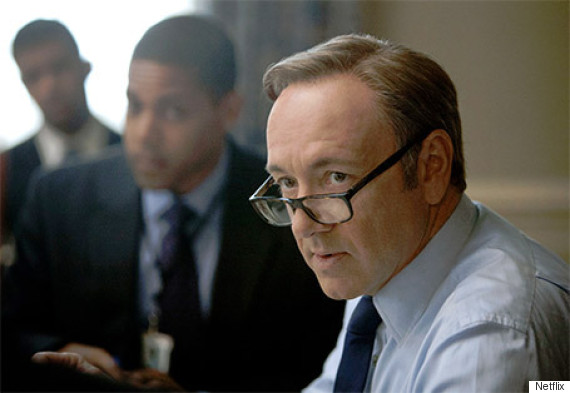 Kevin Spacey in 'House Of Cards'
Like the BBC, however, Netflix don't use advertising, and instead make their money from charging users for a subscription.
Meanwhile, the Beeb have said they have every intention of continuing 'Top Gear' with a new presenting team and speculation has been rife about who is being lined up to present the revamped show.
Jeremy was recently photographed out for a drink with 'For The Love Of Cars' presenter Jodie Kidd, suggesting he'd given her his blessing to take over, while Philip Glenister and 'Broadchurch' actor Will Mellor have also been reported to be near the top of producers' wishlists.
LIKE US ON FACEBOOK | FOLLOW US ON TWITTER