A mother-of-two has revealed she has spent £20,000 attending weddings – because she has to look different in all her Facebook photos.
Alice Curtin, who spent £35,000 on her own country house hotel wedding, which included a magician, said she blamed the pressure of looking good on social media for her expensive wedding habit.
"A lot of the money I spend is on outfits," she said, explaining she wore different hats, dresses and shoes for each bride's big day.
"I know I spend too much – £20,000 is a deposit on a house. I know I could have spent it on the kids.
"But I have to look good on Facebook. People judge you on what you look like. I will always get a new dress, shoes, hat and get my hair done too."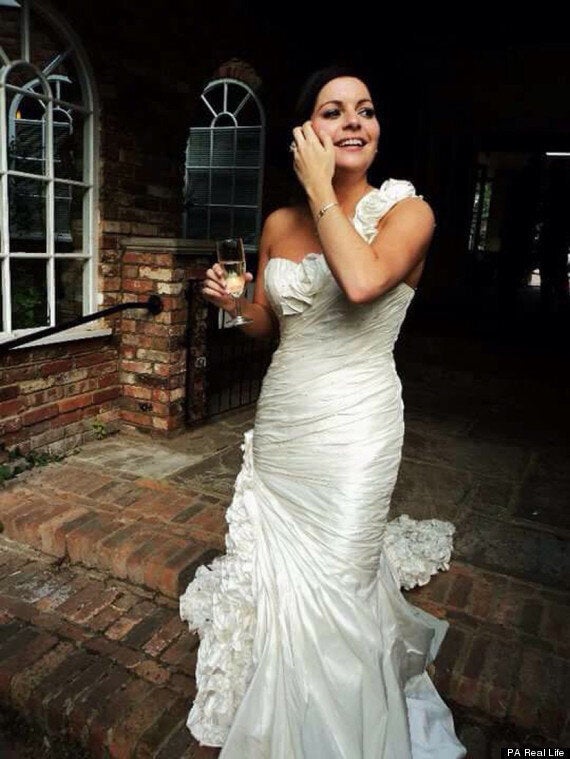 Alice Curtin on her own wedding day
The 34-year-old, who spends an average of £500 per wedding, explained: "There is so much pressure to wear a different outfit to each wedding.
"People see what you look like on Facebook, so I have to look different. I wouldn't dream of wearing the same thing to each ceremony," she said.
"Because of Facebook you think someone will say, 'You were in that dress the other week'. You don't want to turn up in the same thing.
"My husband and I went to a black tie wedding which worked out expensive as he had to buy a tuxedo and I needed a new outfit.
"But I'm a shoeaholic so I always spend around £30 on a new pair of heels for each do."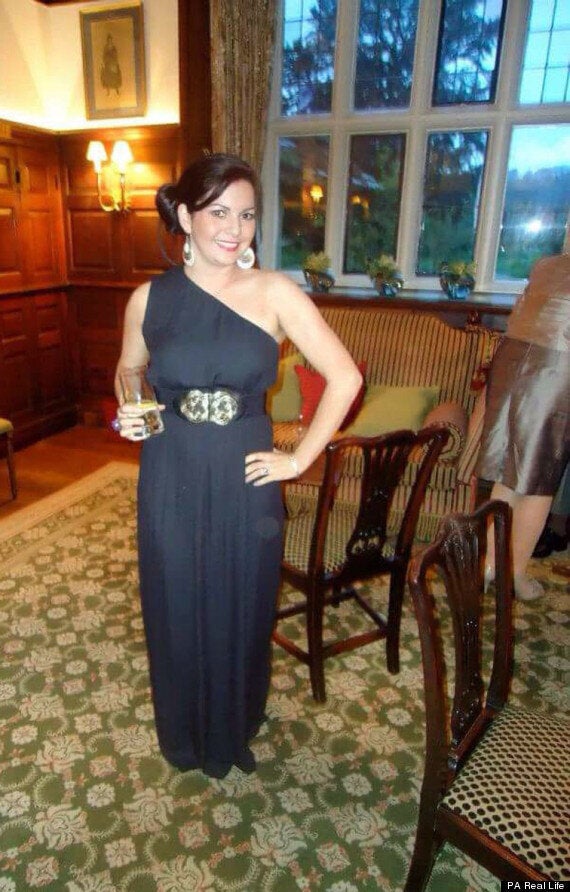 Alice Curtin at a friend's wedding day
She added: "I attended my first wedding when I was 19," she said. "Since then I have attended many more. In 2012 I saw eight couples walk down the aisle.
"Sometimes I think going to weddings can be expensive and I could go on holiday with the money I spend on them.
"But I never say no. I always go. I love them."
Curtin, who married David, 31, in 2010, said she also spent money on travel, presents and drinks.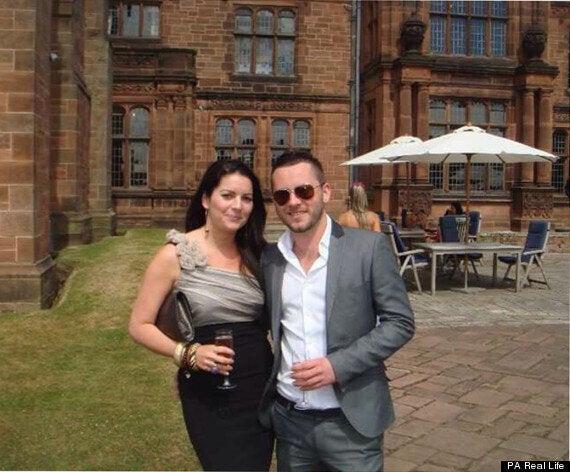 She said: "One person asked for designer plates at £20 a go. I couldn't buy them just one plate.
"It felt like they'd just picked random stuff for the sake of it.
"A lot of weddings I've been to I've been asked for money instead. David and I asked for money actually, to pay for our honeymoon.
"Some people don't like this but I think it's fine. Most people have all the household stuff they need by the time they get married.
"Drinks can end up really expensive. We went to one wedding at a country hotel where a gin and tonic cost £10. That was ridiculous."
Alice Curtin's Wedding Spend:

£4,420 on wedding frocks, shoes and hair

£2,850 on hotel rooms

£2,800 on 14 hen dos in the UK

£2,550 on snacks and drinks at the weddings and to and fro

£2,550 on wedding presents

£2,155 on travelling to weddings

£1,800 on three hen dos in Marbella
Curtin, of Brighton, East Sussex, said she can never say no to a hen do. In total she has spent £4600 on 17 hen dos, going out for drinks and hiring out country piles in the UK and flying out to Marbella to party.
She said: "Last year I went on a hen do and some of the people there were moaning about the cost.
"I was okay about it but I guess it depends on who's wedding it is. If it's a family member or close friend, you want to put in the effort.
"Now I have two daughters, Eva, two, and Lily, 6 months, hen dos give me an excuse to get away."
She adds: "Sometimes I feel like I'm constantly at weddings.
"Normally you get to an age and the weddings stop, but I'm still getting invites now.
"All my family are done getting married but me and David still have lots of friends still to get married.
"Generally the weddings we've been to have been spaced out, but David and I have been to a few that were really close.
"Like two over a weekend or even two on the same day. We went our separate ways that day so we could attend both. That can sometimes be annoying.
"I never say no to a wedding though in 2012 I did turn down one as it was a month before I was due to give birth to Eva.
"It was in London and I'd been to eight weddings already that year and thought, I just can't cope, so my husband went without me."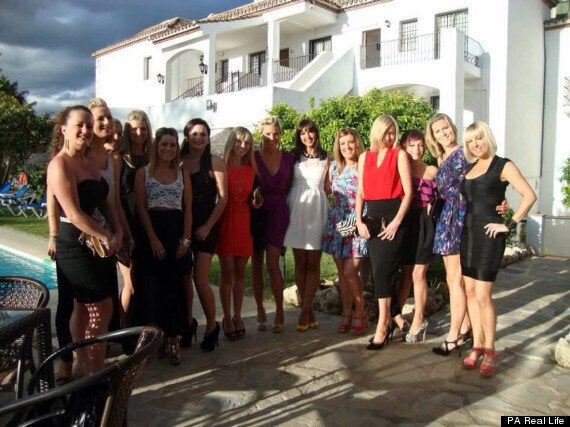 Alice Curtin with friends on a hen do
Otherwise the price of attending a wedding doesn't stop her and she manages the costs involved so not to get in to financial difficulty.
She said: "If I know about a wedding early and that me and my husband will need to reserve a room to stay overnight, we pay for it upfront.
"Then a few months before the day I'll get my dress. That way I can make sure to split the costs so I'm not paying for everything in one go and can go to every one."
Curtin is sharing her story after hen and stag organisers Hen Heaven and the Stag Company revealed that on average a person will spend £20,200 attending 15 weddings in a lifetime, with the majority taking place over a 10 year period.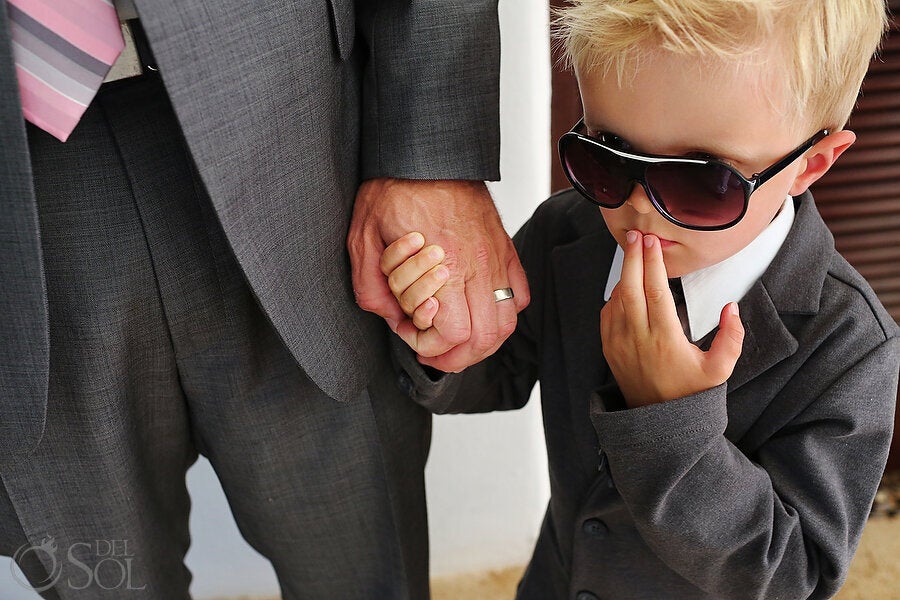 Stylish Kids At Weddings