And now Watchdog has revealed the reason why eight-year-old Matilda's fancy dress became engulfed in flames within seconds.
Fancy dress costumes for seasons such as Halloween are considered "toys" rather than "clothes", when it comes to fire safety.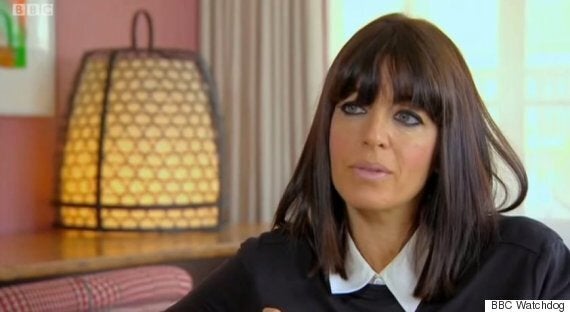 Winkleman went on the BBC show to speak out about what happened, but also to raise awareness of the safety precautions parents should take when buying such outfits.
She explained her daughter had asked to be a witch, so she bought a £5 costume from a nearby supermarket.
When re-living the event Winkleman says: "She was screaming. Everyone was just screaming. It felt like she was on fire for hours. It was not like fire I had seen before."
Watchdog demonstrated how quickly a costume like this can go up in flames by giving examples on the show. The costumes melted and burned.
"This is exactly the type of costume you would go and buy for Halloween or a birthday party," says Anne Robinson, holding up an item of fancy dress which, she explains is mostly made up of synthetic fabrics.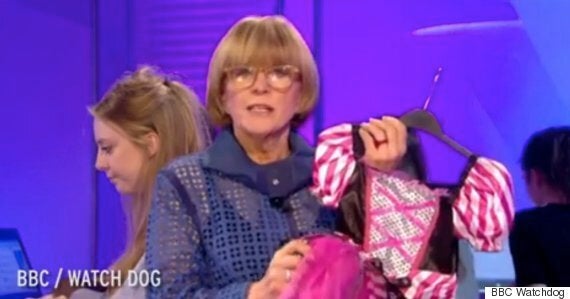 To test flammability, they held a candle flame near the dress and it was set alight in a matter of seconds.
Droplets of fire fell from the dress and were described as being the material 'melting'.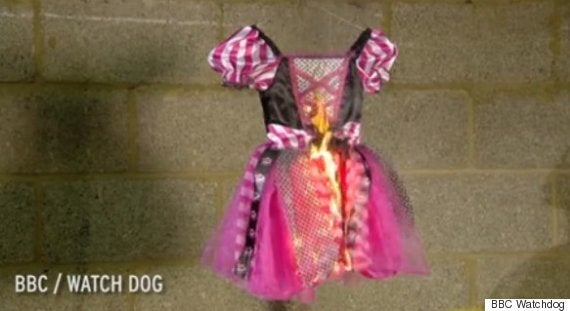 Winkleman's daughter's dress had passed all the necessary testing and was legal for sale in the UK and Europe.
It hadCE Marking, which is mandatory for many toys within the UK and is a sign that it meets certain safety requirements.
However, because the child's costume was classified as a "toy" for Halloween, it was not tested for flammability when worn.
The experts on Watchdog explained that the test these costumes go through is the EN71. As part of this test, a naked flame is applied to a piece of fabric for ten seconds. If it burns quicker than 3cm per second, it fails and cannot be sold in Europe.
However, Watchdog revealed that this test was designed for toys, and not clothes.
Rachel Burrows from parenting site Netmums said to HuffPost UK Parents: "Selling children's costumes as toys not clothes to avoid stringent safety tests is appalling. While it may benefit the manufacturer, it has already left children injured and could well lead to a child's death.
"This legal loophole needs to be closed fast so costumes are reclassified as clothes and put through the same tough safety testing. Putting profit before safety is sickening.
"In the meantime, parents need to be aware of the dangers posed by some fancy dress costumes and take extra care, especially on Halloween, when their child may be near any type of flame or heat source.
"What happened to Claudia's daughter was horrific, by bravely speaking out she may well help prevent it happening to another family."
The audience were shocked by the discovery and many people applauded Claudia for telling her story and helping to reveal this danger.
HuffPost UK Parents contacted the CE Marking Association surrounding the issue of fancy dress being treated as toys but they declined to comment.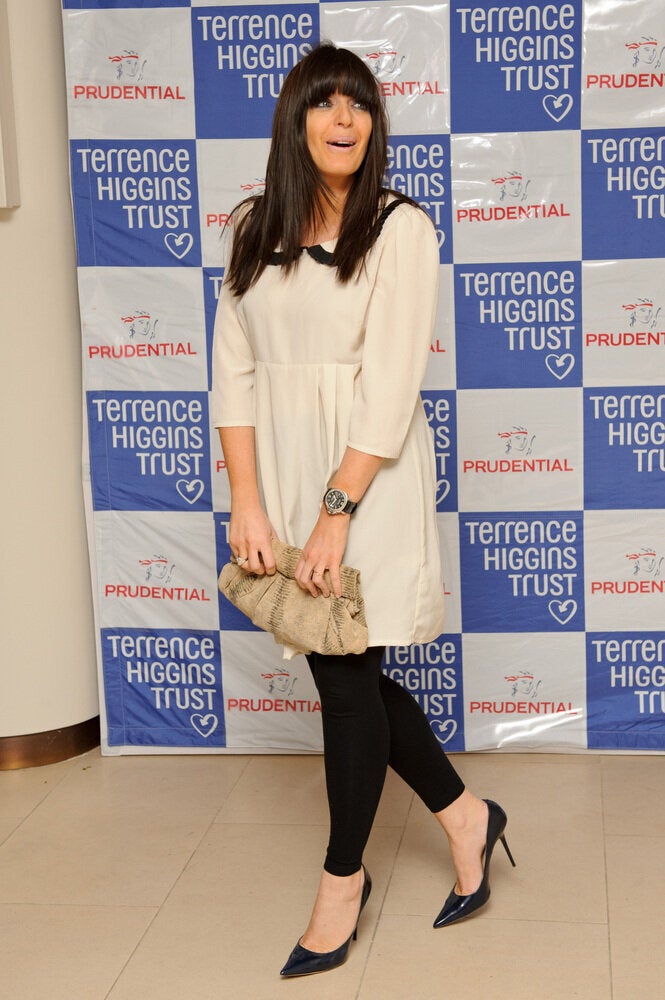 Claudia Winkleman