An Orange County fireboat had a close encounter with a great white shark earlier this week after the ocean predator strayed into the normally calm waters of the Californian west coast.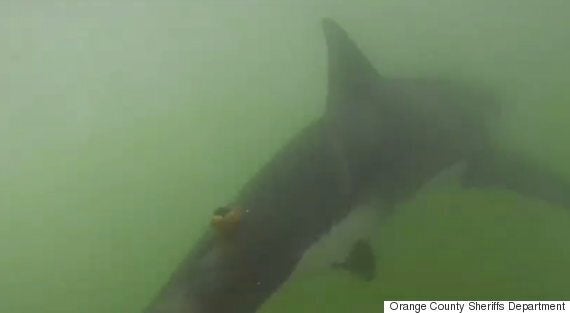 The Sheriff's Department uploaded a GoPro video to its official Facebook page showing the rather concerning moment the enormous creature swam next to the boat.
Lifeguards were notified and the locals were warned to keep away from what would turn out to be an incredibly busy day.
Over six sightings were confirmed that day all featuring sharks that were between five and six feet in length.
Popular in the Community