Iron Maiden frontman Bruce Dickinson has some good news for his fans - he's revealed that he's been given the all-clear from cancer.
The veteran rocker had been diagnosed with tongue cancer after a check-up in December last year, and undertaken a course of chemo- and radiotherapy to remove the tumour.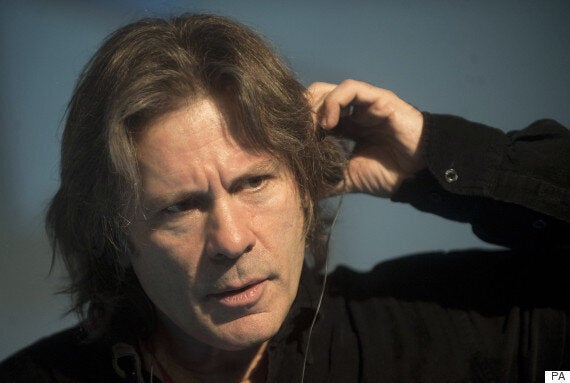 Bruce Dickinson has thanked his fans for all their support during his treatment
A statement on the band's website announced: "We are very happy to announce that following his recent MRI scan, Bruce was today officially given the all-clear by his specialists."
The 56-year-old star posted a message on his band's official website thanking everyone for their support in helping him reach this "amazing outcome".
He said: "I'm a firm believer in trying to maintain a positive attitude and the encouragement from the global Maiden family meant a great deal to me. Right now, I'm feeling extremely motivated and can't wait to get back to business as usual, as soon as I can!"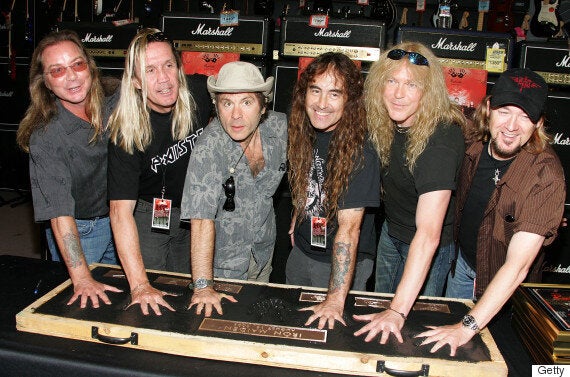 Iron Maiden are one of the UK's most successful ever rock bands, since forming in 1975
The band will now delay resuming their live concerts until next year, so that Bruce can recover fully from his treatment, and instead concentrate on working on a new album, due for release later this year.
Their manager Rod Smallwood added: "We are of course all absolutely delighted that Bruce's doctors have pronounced him free of cancer. Although Bruce is naturally eager to resume Maiden activities, it will take a while before he is completely back to full strength, as we explained previously. Because of this, the band will not be touring or playing any shows until next year. We know our fans will understand the situation and, like us, would prefer to wait until Bruce is back to his usual indefatigable levels of fitness before going out on the road."
Iron Maiden are one of the UK's most successful rock bands. Since forming in 1975, they have sold more than 85 million albums, played more than 2000 live shows across the world and received the Ivor Novello Award for international achievement in 2002.