The humble flat shoe was said to be having a fashion moment this year, but apparently not everyone is a fan.
Cannes Film Festival came under fire today after reports surfaced that women were being thrown off the red carpet for not wearing heels.
The women (some of whom were said to be older with medical conditions) were attending the world premiere of Cate Blanchett's new film Carol.
Screen Daily first broke the story, stating that the festival had confirmed heels were obligatory for women at red carpet screenings.
The publication reported that a "Cannes regular" told them how a woman wearing Rhinestone-encrusted flat shoes was denied entry.
The unnamed source said: "Someone I know was turned away for wearing nice flats, nothing you would wear to the beach. They were in their 50s. They told her she could go and buy appropriate shoes and come back."
A spokesperson for Cannes Film Festival told The Huffington Post UK: "There is no specific mention about the height of women's heels."
They also confirmed that the festival's hosts and hostesses were being reminded of this rule.
The topic is now being discussed on Twitter under the hashtag #heelgate, with many users outrages at how the women were treated.
Ahead of the festival Cannes organisers said it had made efforts to address the gender imbalance between male and female directors.
They selected French director Emmanuelle Bercot's drama La Tete Haute to open the festival and hosted a UN conference into equality on the red carpet.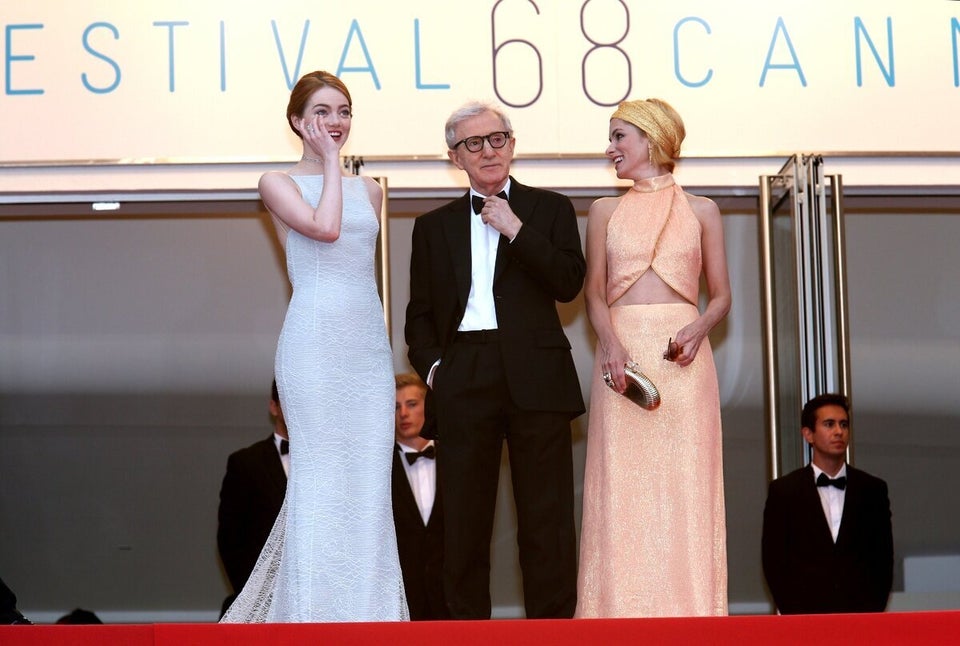 Cannes Film Festival 2015