A five-year-old boy managed to bring an entire diner to tears, after spotting a homeless man unable to buy food.
Little Josiah Duncan began to pester his mother with questions, asking: "What does homeless mean? Where is his house? Where is his family? Where does he keep his groceries?"
After learning all about the hardship so many people face, Josiah demanded his mother pay for the man's meal.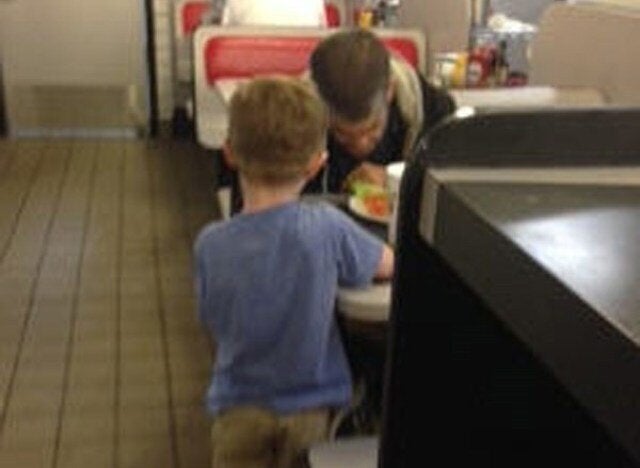 "He came in and sat down, and nobody really waited on him," Josiah's mother Ava Faulk told WAFF. "So Josiah jumped up and asked him if he needed a menu because you can't order without one."
The unnamed man originally insisted on simply ordering the cheapest thing on the menu, but Ava and her son were adamant he should get a good meal.
"He said 'can I have bacon' and I said 'you can have as much bacon on your hamburger as you want'," Ava said.
But before the hungry man could eat his slap-up meal, he had to meet one condition - Josiah wanted to say a religious blessing first. Bringing the man to tears, Josiah's words touched the entire waffle house and it wasn't long before the heartwarming story made local news.
"Watching my son touch the 11 people in that Waffle House tonight will be forever one of the greatest accomplishments as a parent I'll ever get to witness," Ava added.