You've probably seen those adorable newborn photoshoots where babies are wrapped up in blankets or positioned in certain ways.
They're very cute, but are they safe?
One Scottish-based photographer and owner of Tiny Feet has spoken out and urged parents to be more wary of photoshoots that may not be using the correct techniques and safety procedures to get the finished shot.
Victoria Mackenzie issued the warning after knowing of two new mums who were left horrified after a photoshoot.
The mums explained that one baby wasn't safely held on a posing stand, and another baby's head was allowed to drop into it's hands when creating a specific post.
"I would advise parents to thoroughly research their photographer before booking," Mackenzie tells HuffPost UK Parents.

Mackenzie is professionally-trained in newborn photography and said creative and artsy shoots should only be created using edited shots, which show how the final result is produced.
By doing this, the baby can be kept safe at all times.
She explained that there should always be an assistant or parent available who is able to support the baby as and when is required.
Photographers who aren't properly trained see these photos and think they can recreate them, without the proper safety procedures.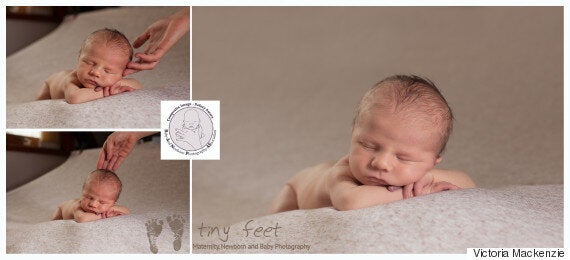 Mackenzie says demand for these sorts of shoots is growing, which is why she is urging parents to make sure the photographer is professionally trained, and goes through the safety checks.
"These types of photo shoot take a lot of time and skill to achieve. Photographers properly trained will have invested in proper equipment, insurance and training, which will be reflected in the cost," Mackenzie tells HuffPost UK Parents.
"Be wary of photographers offering the shoot and all images on disk for a low cost. While there may be professionals out there who use this as their business model, in my experience, you really do get what you pay for."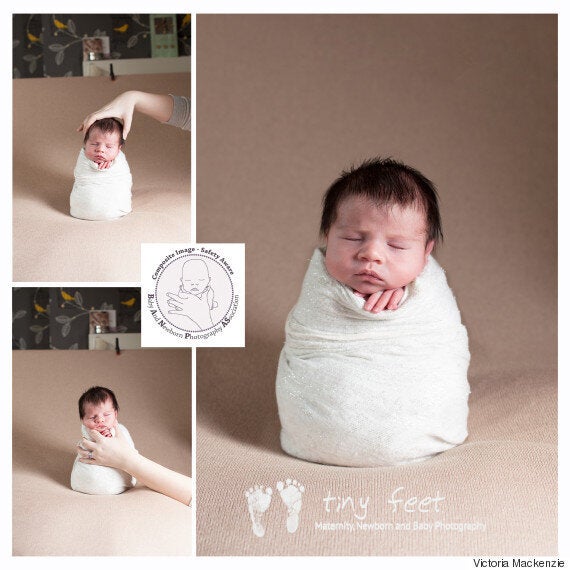 Mackenzie says a good way to find out if your photographer is practicing safe conduct is to go onto the Baby and Newborn Photography Association where you can search for photographers in your area who are properly insured and who use composite images to achieve the cute poses which are so popular.
"Baby safety should be the number one priority when choosing your photographer, everything else should come second," she added.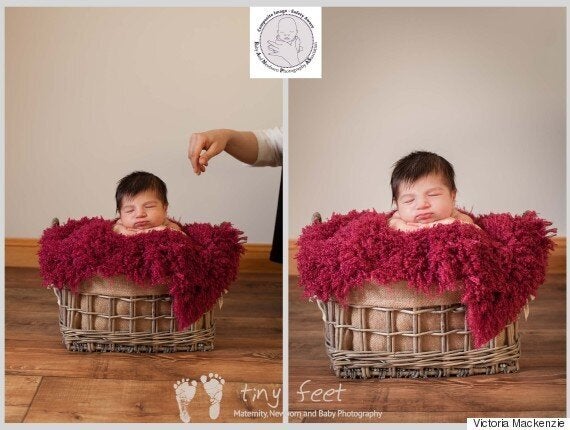 Helen McGlynn, co-owner of the Baby and Newborn Photography Association has spoken out to say recent reports have shown bad practise from photographers, as well as a lack of awareness from parents about how shoots should be done properly.
"The problem is parents see these photos and ask for them, not knowing how they've been created. At that point mums and dads, who are usually exhausted with very young baby, are totally relying on the photographer to know what they are doing and to have had the right training. Sadly that is often not the case," she told the Northern Times.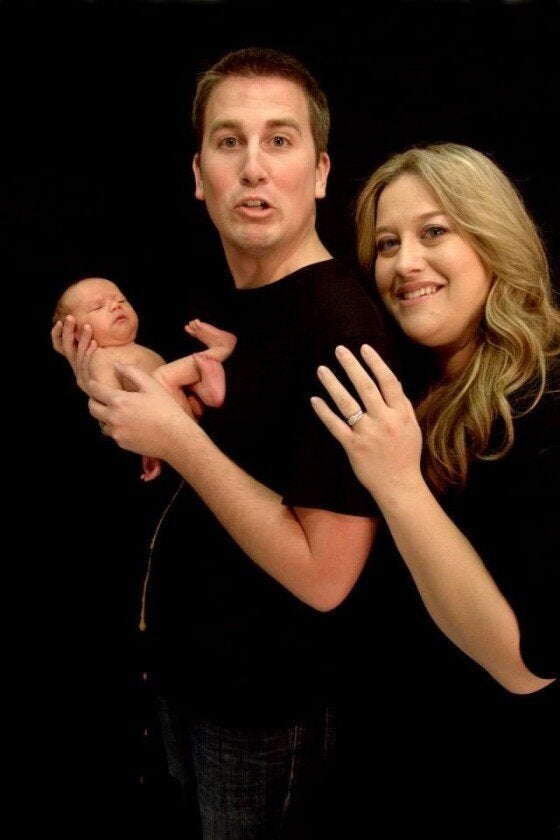 Baby Photo Shoots Gone Horribly Wrong