Bill Murray might want to think twice about that extra glass of vino with dinner next time he's booked to appear on a live TV show.
The American actor ended up eating studio floor when he wobbled on to the set of US show 'The Last Word With Lawrence O'Donnell' on Tuesday night and promptly fell off his stool - on live TV.
Earlier in the evening, the 'Groundhog Day' star appeared on David Letterman's chat show where he popped out of a huge cake and then appeared to swig neat vodka from the bottle.
Fast forward a few hours, and after falling off his stool, the bleary-eyed 64-year-old proceeded to tell the host of the MSNBC show all about his night.
"I've just done the Letterman show," he explained as he rubbed his eyes. "Then went to dinner, had some oysters, some rosé wine, red wine, duck and… some red wine."
Cue a clearly uncomfortable host and our toes curling into the shape of Quavers.
Watch the moment Bill hits the floor and his follow up interview above (you may want to do it through your fingers).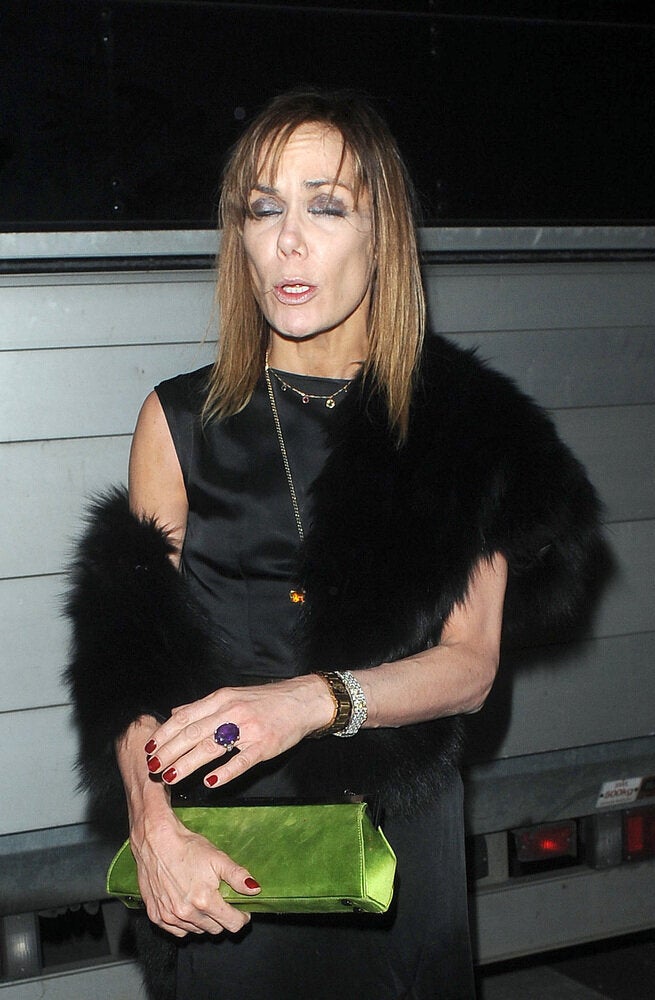 Tired And Emotional Celebs
Popular in the Community