Have you ever wondered what was going through your child's mind when they're playing an imaginary game?
This father did, and decided to use his top-notch editing skills to transport his child for a walk in the park into a Super Mario video game.
And it's pretty damn amazing.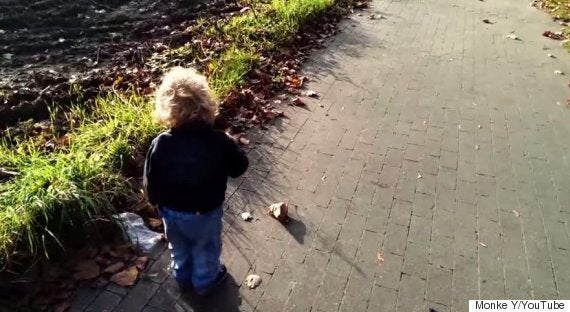 The dad posted the video to YouTube, and wrote: "Ever wondered what children imagine when they play?"
At the beginning of the video, the toddler is running down a path with a twig in his hand, screaming "aaaaahhh"'; but we have no idea what was going through his mind.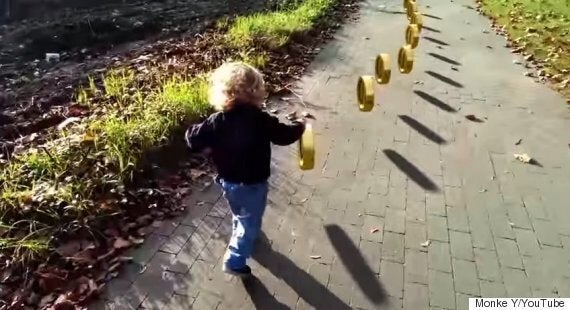 Using the wonders of modern technology, his father recreated exactly what he thought his son was playing, in the form of a Super Mario game. And we love it.
Within seconds, the video is transformed and the Super Mario music can be heard in the background.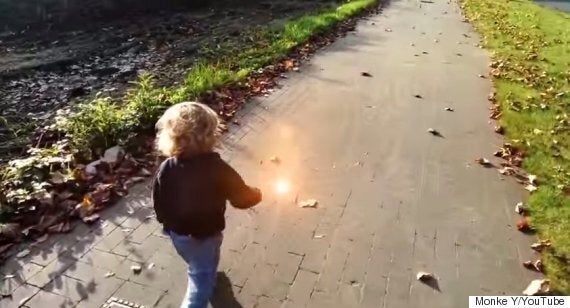 Gold coins form a line in front of the young boy, making the 'zing' noise as he walks through them. The toddler's twig turns into a wand, and shoots the turtle coming towards him into a larger one by his side.
The production editing is so on point that you feel as if you're watching a real-life Super Mario game, especially when the mushroom pops out in front of him.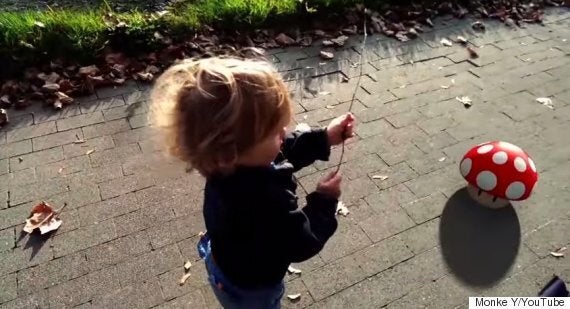 He gets serious dad points for that one.
We just wish we could see the little boy's face when he's watching the video back!