Tom Cruise and Nicole Kidman may no longer be married, but their adopted children are still very close.
The couple married in 1990 and stayed together for 11 years, during which time they adopted two children, Isabella and Connor, who are now very much grown up.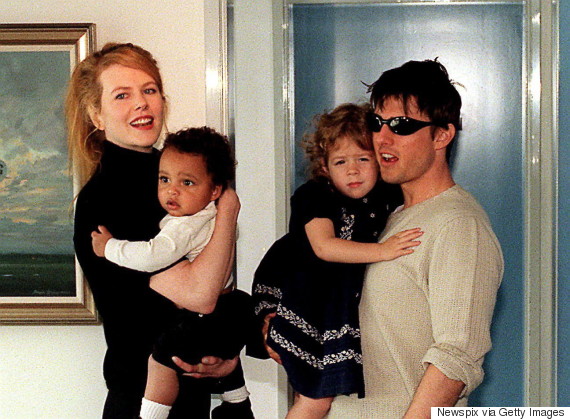 Isabella is now 22-years-old and a trained hairstylist working at Vidal Sassoon in London, and Connor is 20-years-old and has had minor acting roles, as well as being an aspiring DJ.
Connor regularly posts on Instagram, and this photo shows him with his sister in London.
Kidman and Cruise divorced in 2001, and Connor and Isabella decided to live with their father.
Kidman went on to have two more children with Keith Urban: Faith, four and Sunday, six. Cruise married Katie Holmes and had Suri, now nine.
"They live with Tom, which was their choice. I'd love them to live with us, but what can you do?" Kidman told Daily Mail at the time.
Kidman rarely talks about her children, but she has also publicly spoken about how proud she is of Connor and Isabella.
"I am proud of the people that they have become. They are generous, kind and hardworking, and these are traits I love to see in my children," she told Australian Women's Weekly.
She carried on by saying they had both chosen to pursue creative fields and were both doing brilliantly.
SEE ALSO:

How Adopted Children Inspired Their Parents To Help Others Become Families

Mary Portas: How I Make My Career Work Around My Kids So We Eat Dinner Together Most Nights
Many people speculated whether the two children still spoke to their mother, with rumours circulating last year that Connor and his sister no long spoke to Kidman.
However, Connor squashed those rumours when speaking to Woman's Day Australia saying he loved his mum, and their relationship was solid.
Connor's latest post on Instagram shows him travelling in Madrid.
Isabella does not publicly share photos on Instagram or Twitter like her brother. However this photo posted on Twitter shows just how much she's changed.
#LoMásComentado : la hija peluquera de Tom Cruise http://t.co/R69K1wIuv7 pic.twitter.com/FndjuuP40E

— divinity (@divinity_es) December 10, 2014