The 22-year-old British actress and supermodel's latest comments reveal how skewed society's perception of body image really is.
"It's horrible living in a world where I'll get a call from someone saying, 'So-and-so says you were partying a lot and you were looking this way and you need to lose weight,'" she said in an interview with WSJ Magazine.
"It makes me so angry. If you don't want to hire me, don't hire me."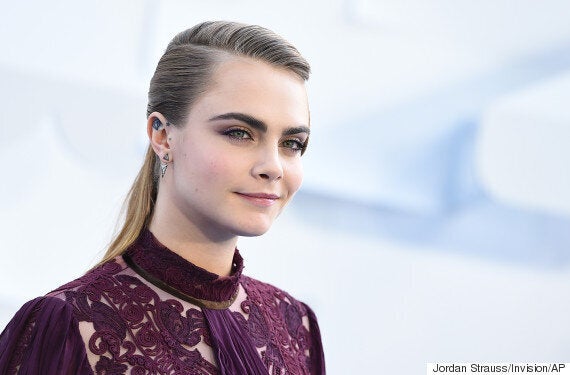 Delevingne is currently taking a break from modelling to focus on her acting career, undergoing intense fight training for her upcoming role in the latest Batman film Suicide Squad.
"With acting, the last thing you do is try to look pretty," Delevingne told WSJ. "Modeling actually makes acting harder—it makes you so self-aware."
The magazine also reported that Delevingne has cut back on drinking and focused on getting in shape, "I've never been so good," she said. "When I started looking after myself, that's when I started getting acting roles."
This isn't the fist time Delevingne has spoken about being "self-aware" of her body. She previously discussed her insecurities in a 2013 interview with i-D magazine, saying "I'd like to be curvier".
Last year Kate Upton discussed her dissatisfaction with modeling agents in a cover interview with Elle magazine.
"Agents have put me under pressure to lose weight in the past. I would go on set and clients loved me. And then I would go into an agency and feel like crap about myself," she said.
"They would say, 'Just lose five more [pounds]!'/ But I couldn't give a crap. I still don't."
After moving to Europe from South Africa to pursue a modeling career at the age of 15, Candice Swanenpoel was told she needed to slim down.
The Victoria's Secret angel told SELF magazine how it nearly caused her to quit modeling altogether, "I was so used to people criticizing me for being too thin that it was shocking to me, I was crying."
The now 41-year-old revealed how as a young model she refused to give into pressure to lose her famous curves.
She told Access Hollywood: "People were trying to squeeze me into boxes saying 'Oh, you're too happy, maybe we'll cut your hair really short, maybe you'll lose some weight to be thinner'."
"And I was like no, my hair is the way it is and my body is fine and I would just go with what I believed in."
In an interview with Ocean Drive magazine, 23-year-old Sports Illustrated model Nina Agdal revealed she was also pressured to look a certain way.
"There have been times when people have told me to lose weight or tone up certain areas. There is a difference between toning up and losing weight.
"You shouldn't tell skinny girls to lose weight because it hurts. It hurts no matter who you are and how skinny you are or how big you are. If somebody tells you to lose weight, it is like a punch in the face."
The mother-of-one has often spoken out about the prevalence of eating disorders in the fashion industry, telling press outside the Diane Von Furstenberg show at the Spring/Summer 2010 New York Fashion Week: "If I want a hamburger, I'm going to have one.
"No 21-year-old should be worrying about whether she fits a sample size. Girls are told they are not skinny enough, or they hear 'She's old, she's boring, we've had her. she's not tiny anymore'.
"A lot of people don't take into account the vulnerability of these young girls."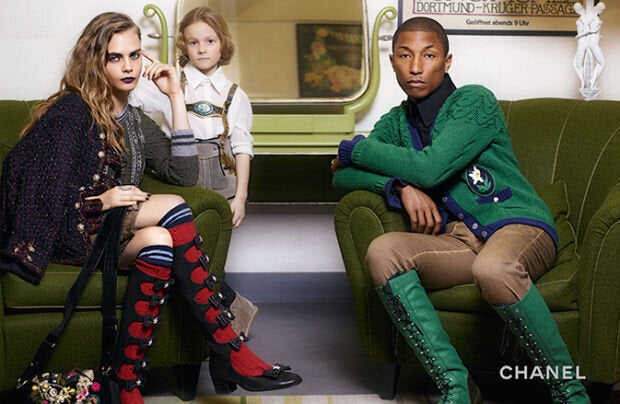 Cara Delevingne and Pharrell Williams x Chanel
Related