Stella & Dot may be a jewellery company, but its co-creator and chief creative officer Blythe Harris firmly believes a successful career and a happy family are the best accessories a woman can ever have.
And she's determined to make sure ladies from all walks of life sparkle.
"When you empower a woman in her career, the benefit doesn't just go to her bank account. It helps her family and her community," Harris tells HuffPost UK Lifestyle.
Harris and her team design boutique-style jewellery that women can then sell to their friends, family and neighbours at times to suit them.
The company currently employs 30,000 women as "hosts and stylists" across the UK, Ireland, America, Germany and France.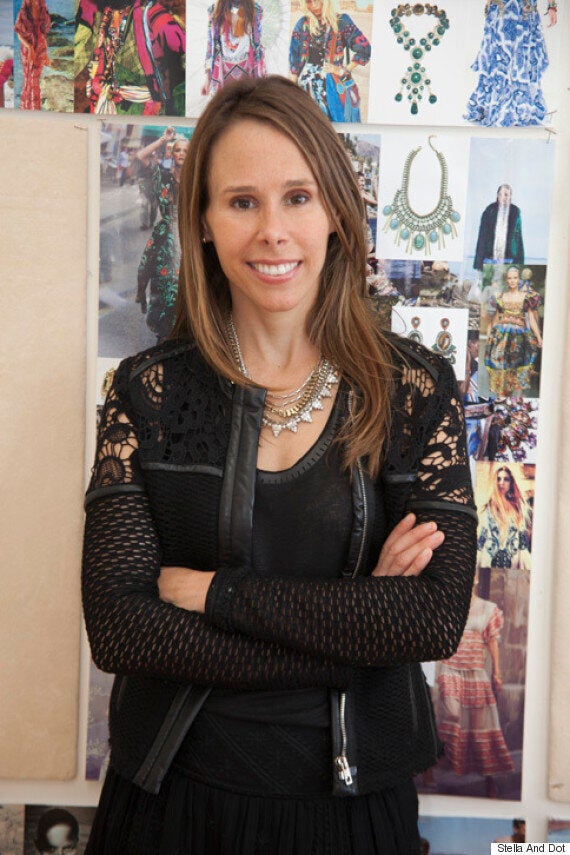 Harris founded the company with her friend and business partner Jessica Herrin.
Herrin thought of the "social selling" concept after she founded Luxe Jewels in 2003. She was in a lift full of saleswomen from cosmetics brand Mary Kay (the US equivalent to Avon) at a conference and was struck by their excitement towards the brand they were representing.
It was then she had an "aha" moment. She wanted to make her customers - women who were passionate about jewellery - part of her team.
She told Harris about her vision at a Stanford University alumni event and in 2007, the pair re-branded Luxe Jewels as Stella & Dot, named after their grandmothers.
Aside from her passion for jewellery, Harris felt very passionately about empowering women to take control of their lives financially.
"Whether that means paying for their kid's education, a down payment on their new house, or just that cute pair of shoes she had her eye on," she adds.
As a mother of two, Harris knows how important it is for women to have the option of a flexible career.
Like many working mums, she starts her day by getting ready quickly, then getting her kids ready and walking them to school.
She then heads off to the design studio where she oversees the creative vision for Stella & Dot and now their new brand KEEP Collective.
The week we spoke to Harris, she was also filming product videos for Stella & Dot's Summer 2015 line and reviewing specs with their New York jewellery team before the Fall 2015 deadline.
"I believe it's possible to have a rewarding career and be a great mum if we stop holding ourselves to unrealistic expectations," Harris says.
"I find it is about being very strategic with my time and knowing what will matter most to my kids - for instance I will go on field trips and do one major event at their schools that are very high impact."
But balancing work and motherhood hasn't always been easy.
Harris, who had a high-flying career at Banana Republic before Stella & Dot, says the hardest thing she's ever experienced as a woman in business was hearing criticism from others when she had her first child.
"People have strong opinions about working mothers," she says. "The expectations on the husband are definitely not the same, so when you both have demanding careers it can be tricky to navigate."
According to Harris, communication with her husband has been key to her success.
"My husband and I actually plan out our travel and work schedules six months in advance to make sure one of us is always home with the kids," she explains.
"We know our commitments well in advance and can prioritise without sacrificing family time either."
Although Harris may sound like she's got life sussed now, re-branding Luxe Jewels as Stella & Dot was far from easy.
She says the hardest, but also most thrilling part, was going from a from a huge company like Banana Republic, with a lot of infrastructure and support teams, to being alone in an office with very limited resources.
"In lieu of a materials budget, I dismantled every piece of jewellery I had ever owned including my grandmother Dot's old brooches," she says.
Without the technical equipment she needed, Harris submitted hand sketches of designs to past contacts.
"They knew me and trusted me and were willing to take on very small units that were way below their minimums to start with. And it paid off for them," she says.
When things got tough, Harris went for a run or a hike to let off steam - something she still does today.
"I try to establish a regular routine of healthy meals and do one really hard exercise class per week that makes me feel like I am working out for several days - at least this is what I tell myself!" she jokes.
She also makes sure that the minute she gets home, she is completely focused on her children until they go to bed - that means no phones or email.
So, what advise does this mother have for other women who want to be successful in business?
"Be realistic about how much time you can give and how that maps back to the lifestyle you want to create. There are many different levels of entrepreneurship that can range from working 24-7 to starting something within a larger infrastructure," she says.
"Set up a support system at home and let yourself off the hook in terms of guilt if you're a mum.
"You are following your dream and that will make you an amazing role model for your child."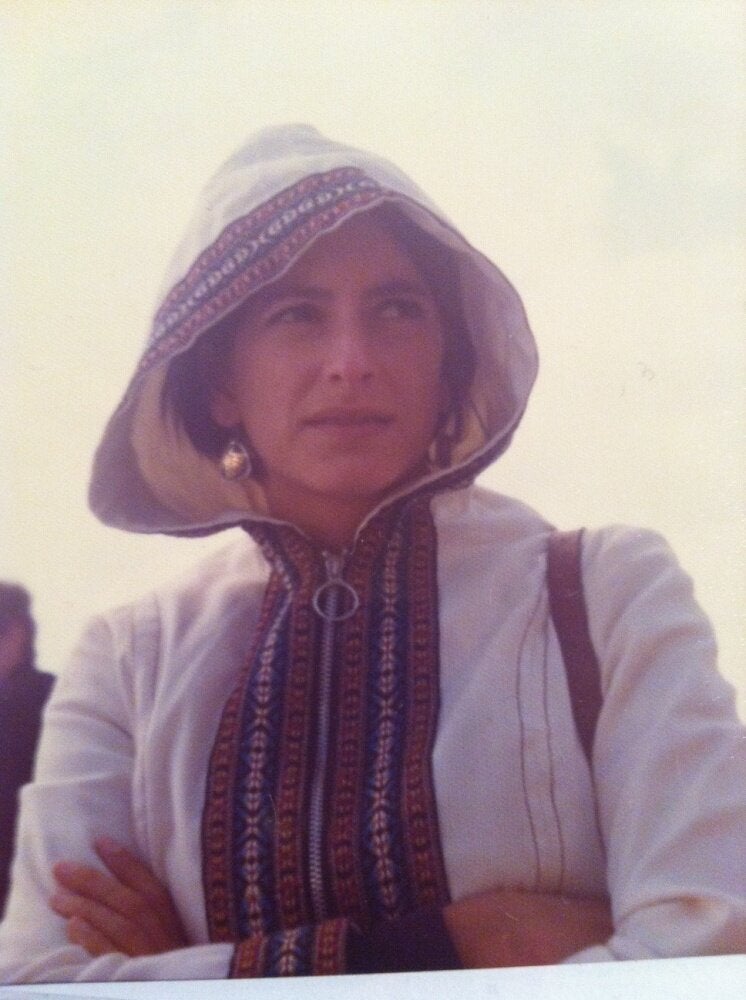 Huffington Post Mothers With Style
Related