A woman has told of the ordeal she went through after developing an aggressive tumour that began to eat away at her face.
Now, after undergoing reconstructive surgery on her face - and bravely revealing the images on the internet for all to see - Helen Butchart, 54, has raised over £9,000 for the surgeons who saved her face.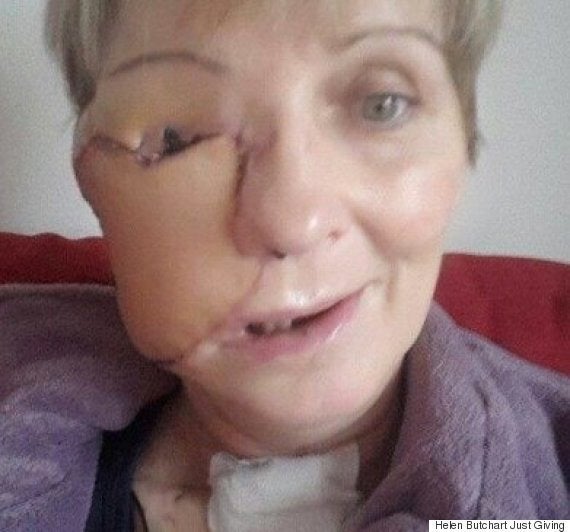 Butchart noticed something wasn't quite right with her face after finding that her cheek was swollen.
Not understanding why - and concerned for her health - the 54-year-old visited her dentist.
Following dental treatment, including the removal of three teeth, she realised that the issue had not been resolved and was referred to hospital where she was diagnosed with cancer of the maxillary sinuses - one of the four paranasal sinuses, located near the nose.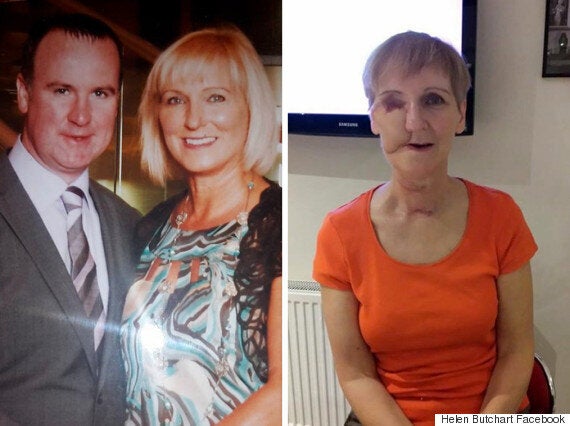 Left: Helen Butchart and her husband before her diagnosis. Right: Butchart after surgery.
These include a persistent blocked nose, decreased sense of smell and mucus running from the nose or down the throat.
Symptoms which come at a later stage can include pain or numbness in the face, particularly the cheek or above the eye, enlarged lymph nodes in the neck, partial loss of vision or double vision, a bulging eye (proptosis) and severe headaches.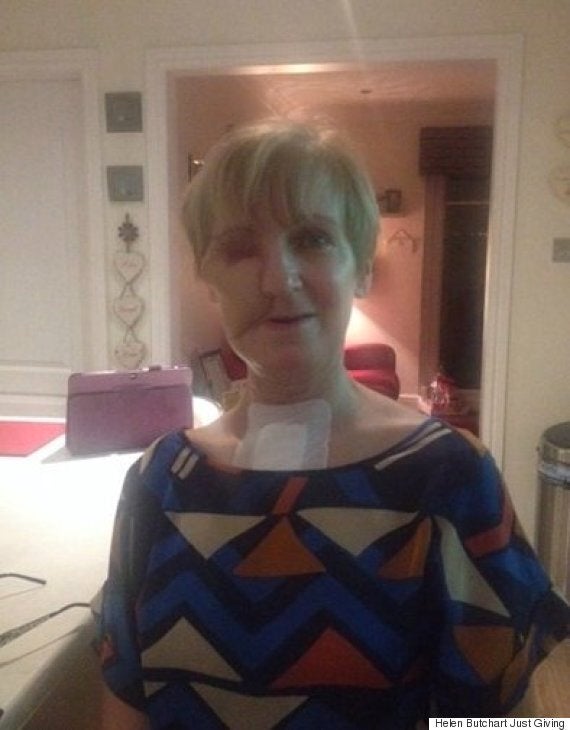 The tumour on Butchart's face became so aggressive that it ate into her right cheekbone, right eye and palate. During this time, she was in so much pain that she was on morphine "day and night".
Doctors had to build Butchart a new cheekbone and palate using bone from her shoulder blade. Sadly, her right eye couldn't be saved.
The operation took place at South General Hospital, Glasgow on 17 February and lasted for 22 hours.
Despite her horrific ordeal, Butchart was back home within 10 days of the operation.
Butchart, who is currently coming to the end of radiotherapy treatment, now hopes to raise money for the hospital that treated her - while also raising awareness of the cancer.
She bravely posted photographs of her face reconstruction on her Just Giving page and has since received hundreds of messages of support.
"You're such a brave woman, Helen, and truly inspirational!" wrote Megan Rutherford.
While Ricky Nicol added: "Helen, as a throat cancer survivor I am so proud of your determination and bravery. Well done."
Butchart's target is to raise £10,000 for NHS Greater Glasgow and Clyde Endowments.
The money will go towards paying for new equipment, patient comforts and amenities, research and training, as well as the provision of extra facilities and opportunities that aren't necessarily available through government funding.
Remarking on the £9,000 she's managed to raise so far, Butchart added: "I have been overwhelmed by the generosity and support given by local communities. It's great how everyone pulls together."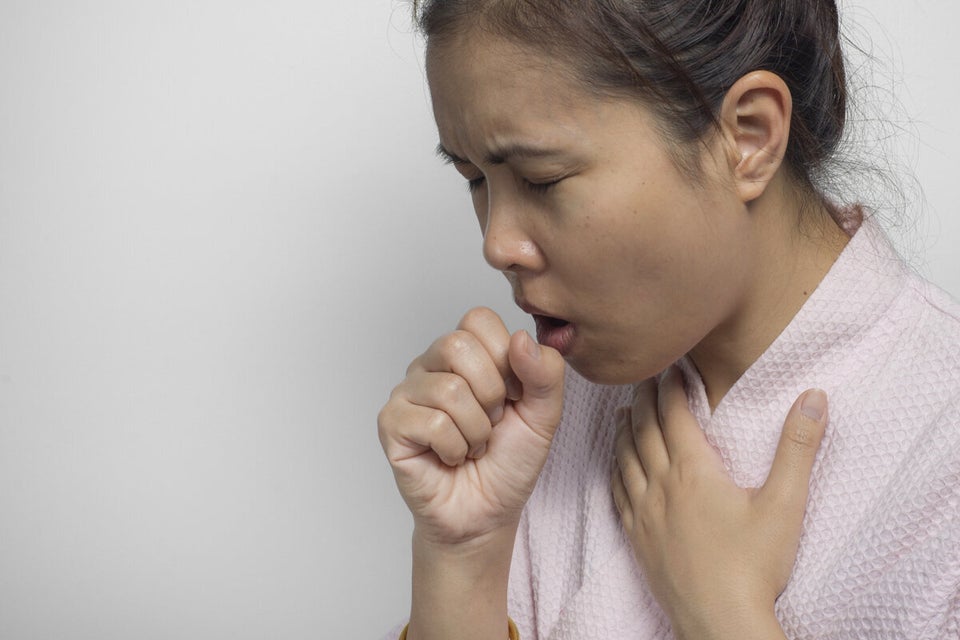 10 Symptoms That Could Mean Cancer