Hot favourite Sweden has emerged the winner of this year's Eurovision Song Contest, after an incredibly tight contest that saw Russia come second and Italy come third.
Swedish singer Mans Zelmerlow got an impressive 365 points for his song 'Heroes'.
Collecting his trophy from last year's Austrian winner, Conchita Wurst, he continued the message of equality and bridge-building that has been the theme of the competition, saying, "I want to thank you all for voting. We are heroes, whoever we love, whatever we believe in, we are all heroes."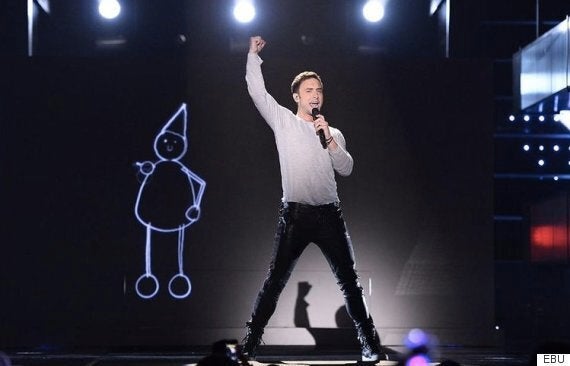 Mans Zelmerlow had been the hot favourite going into the competition
Meanwhile, the United Kingdom entry earned a paltry five points, which at least saw them do better than France who got four points, and Austria and Germany, who each earned the ultimately bad 'nul points'. Only Malta, Ireland and San Marino gave our entry any points.
On a brighter note, Nigella Lawson did us proud, speaking in three languages as she presented the votes for the UK jury.
Australia's entry, Guy Sebastian, participating in the Contest for the first time in its 60-year history, did his country proud, scoring 196 points to come fifth in the competition.
Watch Electro Velvet's performance below...
Related