The popular character will return to the ITV soap as a ghost to haunt the Rovers Return, according to reports.
In a forthcoming episode, newlyweds Steve and Michelle McDonald will be seen talking about her death when the doors to the pub suddenly blow open.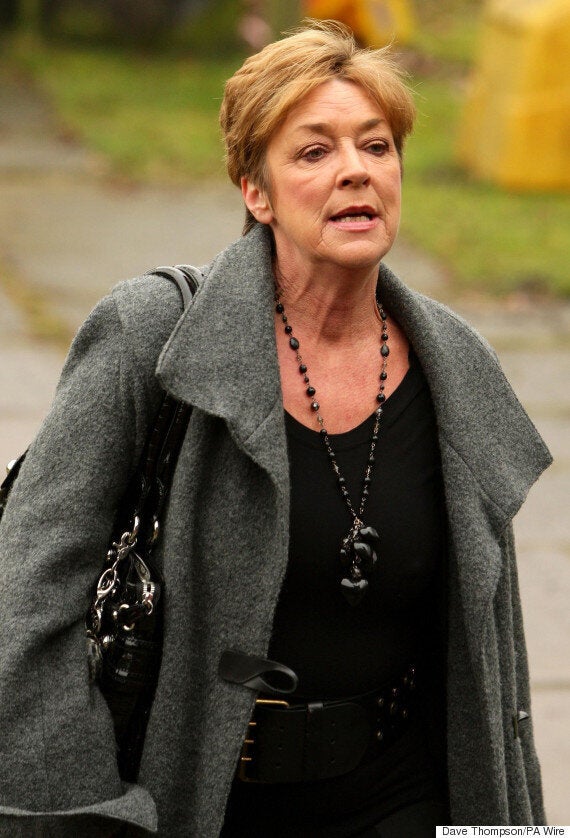 Anne Kirkbride played Deirdre for 42 years before her death earlier this year
"Michelle and Steve are talking about her, sharing their memories and their shock at her death, when suddenly the doors swing open with a huge crash."
Actress Anne Kirkbride, who played Deirdre for 42 years, died at the age of 60 in January after a short battle with cancer.
Deirdre's death has yet to be revealed on the soap but husband Ken (Bill Roache) will be told she was found dead in a garden chair at a friend's house.
In scenes which are expected to air in the coming months, the Barlows will be seen getting ready to welcome Deidre back, when Bev - played by Susie Blake, who is reprising her role as a one-off - arrives with some tragic news.
"Ken will be seen writing a card addressed to 'My darling wife' before everyone gathers at the Rovers, ready to welcome Deirdre home," a source tells The Sun. "But just before, Bev turns up and reveals that Deirdre has died.
Popular in the Community