The internet is in uproar after a woman was seen grabbing Jermaine Beckford's match shirt from a young child.
The Preston striker had been taken off after securing himself a hattrick in Sunday's 4-0 win over Swindon Town in the League One playoff at Wembley, when he decided to throw his shirt into the crowd.
A few delighted young fans began to fight over it until one small boy stood triumphantly holding the jersey, but it wasn't long until his hopes of proudly wearing it were smashed by a woman standing nearby.
Just hours after she pried the shirt from the boy's fingers, it appeared on Gumtree with an asking price of £1,500.
The authenticity of the post can't be confirmed, but Timbrell has apparently deleted her Facebook profile after receiving a stream of abuse over the incident.
Although young Ted was said to be "gutted", his family have urged people to join them in forgiving the woman for her actions. "We don't feel any bad feeling towards the woman and hope it calms down. He was a bit disappointed but he's fine."
Speaking to The Mirror, Timbrell said: "My side of the story will soon come out."
Meanwhile, Timbrell now claims the whole thing was "misunderstood" and she is a friend of the boy's family.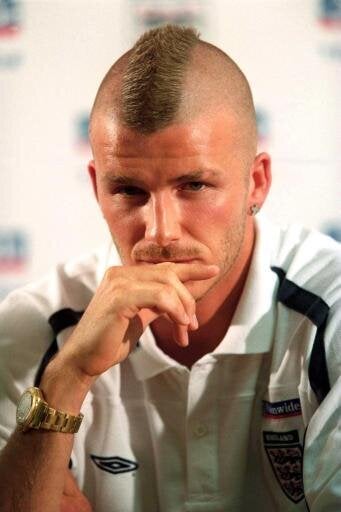 The 27 Worst Hairstyles In Football History