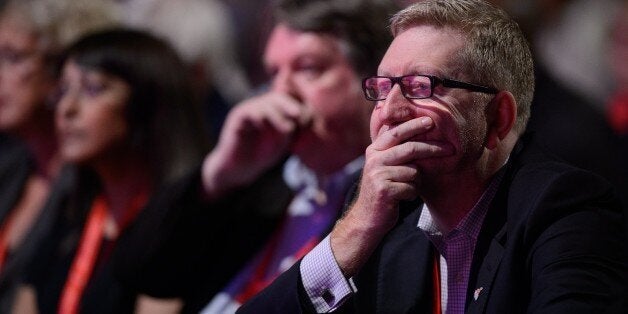 Unions reacted angrily today after the Government launched a twin-assault on their strike rights and political funding links.
As well as raising the threshold for ballots for industrial action, the Queen's Speech included a surprise move to transform the way trade unionists pay a 'levy' to the Labour Party.
The new Trade Union Bill unveiled today will make it harder for unions to trigger strikes in 'essential public services' such as transport, teaching and healthcare.
But it will also introduce a revolution in the way unions pay their 'political levy', replacing the current 'opt-out' system with a new requirement that individuals will have to 'opt in' instead.
The Tory manifesto pledged the party would include "a transparent opt-in process for union subscriptions". However, the background note to the Queen's Speech makes clear that the new bill will introduce "a transparent opt-in process for the political fund element of trade union subscriptions".
The crucial difference means that Labour's 'political fund', worth millions of pounds a year, is under threat for the first time since 1946.
The last time the Tory party changed the law was in 1927, through its Trade Disputes And Trade Union Act. Clement Attlee's government repealed the act 19 years later.
Several Tory MPs have called for the change in recent years, insisting that it's wrong in principle to expect individual trade unionists to be compelled to pay a political levy unless they opt out. New Treasury minister Priti Patel called for the switch when she was a backbencher in 2012.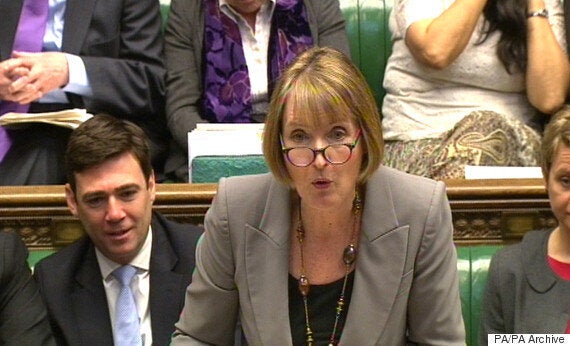 Acting Labour Leader Harriet Harman
Harriet Harman, leading Labour's response to the Queen's Speech, told MPs: "If there are to be any changes to party funding, it must be on a fair, cross-party basis, not just rigged in favour of the Tory party."
Downing Street sources said that the plan to change trade union political levies was 'clearly in our manifesto'. "I'm sure some union leaders may not be happy about it, but that doesn't mean it's not right," said the Prime Minister's political spokesman, adding that trade unionists in Northern Ireland already had to 'opt in'.
Union sources told The Huffington Post UK that the wording of the background notes to the new bill were so vague that it was difficult to comment in detail.
At present, unions like Unite currently ask all members at the time of joining if they wish to 'opt in' to paying an annual political fund levy. It is unclear how regularly the new bill would require them to 'opt in' more frequently.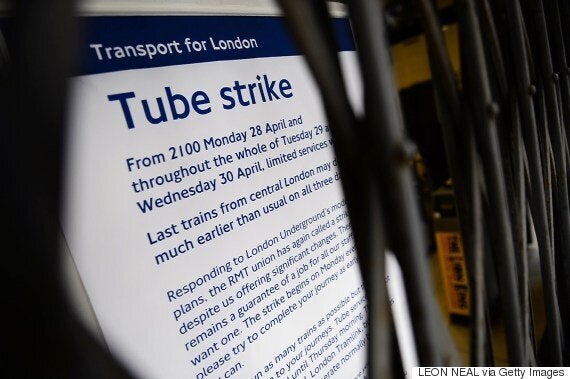 The move to change strike thresholds also prompted a backlash, with the Trade Union Bill proposing a new 50% voting threshold for all ballots.
There is also a new requirement that 40% of those entitled to vote must back industrial action in 'essential public services' such as 'health, education, fire, transport'.
The bill will also include new moves to 'tackle intimidation of non-striking workers during a strike', according to Government notes. Unions fear this will criminalise those on the picket line, and some suspect it could even outlaw the use of social media to support industrial action.
Many unions suspect the aim of the changes is to heap costs of balloting and bureaucracy onto them in a bid to curb their activities.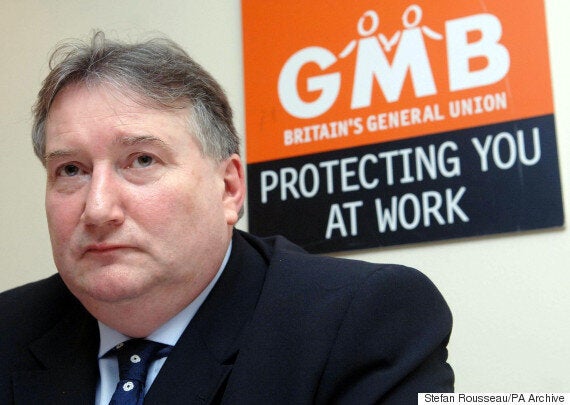 GMB general secretary Paul Kenny
Paul Kenny, GMB chief and chair of the Trade Union and Labour Party Liaison Organisation (TULO), said: "This is just the same old Tories who are anti-trade union, anti-working people having a voice and anti-democratic. It's one rule for the Tory slush fund, hedge funds and another for trade union members.
"It will bring state funding for political parties a step nearer. It is not sustainable to allow the elite and companies unfettered and unlimited rights to fund the Tory Party while shackling the bodies that have funded the political opposition to them for more than a century."
Unite General Secretary Len McCluskey said: "Given the profound challenges facing this nation, it is staggering that a priority for this government is not to create decent jobs and offer a helping hand to insecure workers but to attack trade unions.
"Unite has said repeatedly that the way to increase turnouts in strike ballots is not to make it harder for people to exercise fundamental rights, but to modernise voting. This can be easily achieved through consensus and discussion, and without the division and fear that the government's approach prefers."
"If the 40% test is applied to MPs elected earlier this month, most would fall short. Of the Conservatives' 330 MPs, for example, 274 failed to win the support of at least 40% of their electorates," she said.
"Half of the MPs in Cabinet would not have been elected, including Business Secretary Sajid Javid who is the minister who will shepherd this new law through the Commons. As is too often the case, it is one rule for them and another rule for everybody else."
Dave Prentice, Unison's General Secretary, added: "The UK already has tough laws on strikes – there is no need to make them stricter still. Democracy won't be enhanced by raising thresholds but by bringing balloting into the 21st century."