'Britain's Got Talent' is famed for showcasing the good, the bad and the downright 'WTF?' acts in the country, but tonight saw the latter taken to a whole new level.
Jeffrey Drayton was hailed as the worst act to ever make the live semi-finals with his 'performance' on Thursday (28 May) night's semi-final, which almost defies description.
The pensioner - who calls himself a magical entertainer - took to the stage with his puppet Chantel wearing a pair of rollerskates, before the pair climbed aboard a rocket and travelled to the planet Mars.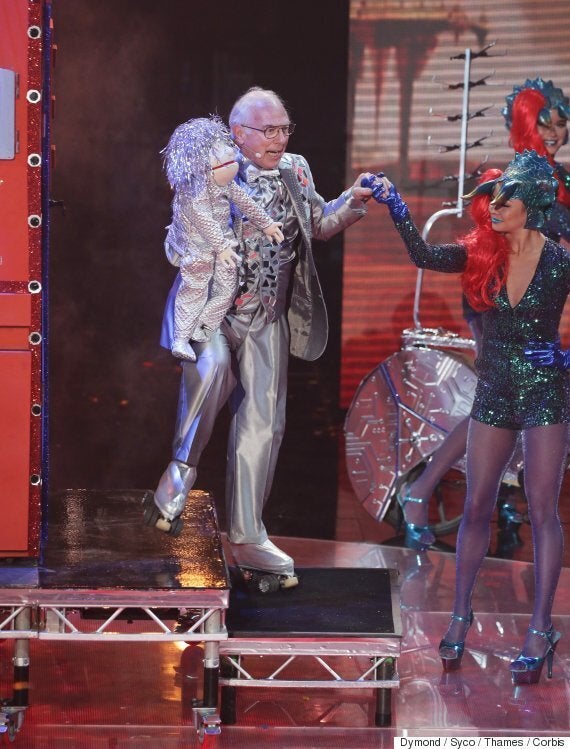 Jeffrey Drayton and his puppet Chantel
Once there, Jeffrey turned Chantel into a real life child at the end of the performance, but it wasn't enough to impress Simon Cowell, who had already pressed his buzzer.
Simon: "I really really like you but I think you win the award for the worst act we've ever had on the live show. That's part of the reason I like you so much."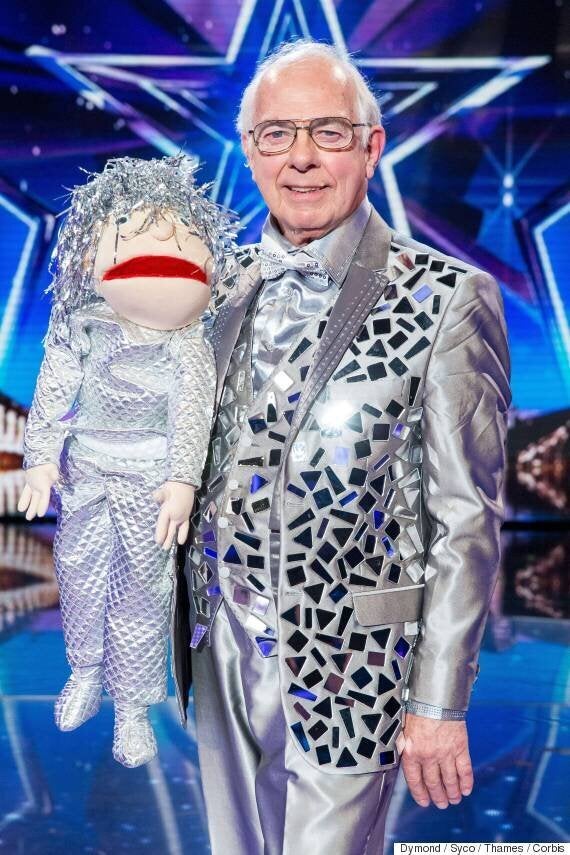 Jeffrey was hailed as the worst act ever to make the live show
Amanda Holden said: "It just feels very British. The first time we saw you wasn't very good either. You could be the next Paul and Debbie."
"It wasn't the best act but you are so entertaining," Alesha Dixon added.
Tonight's show also featured performances from breakdancers Ok Worldwide, dance act Boyband, dog ventriloquist act Marc Metral, teen singers Maia Gough and Isaac Waddington, family bands The Neales and The Kanneh-Masons and hula hooper Lisa Sampson.
'Britain's Got Talent' airs its last semi-final tomorrow night at 7.30pm on ITV.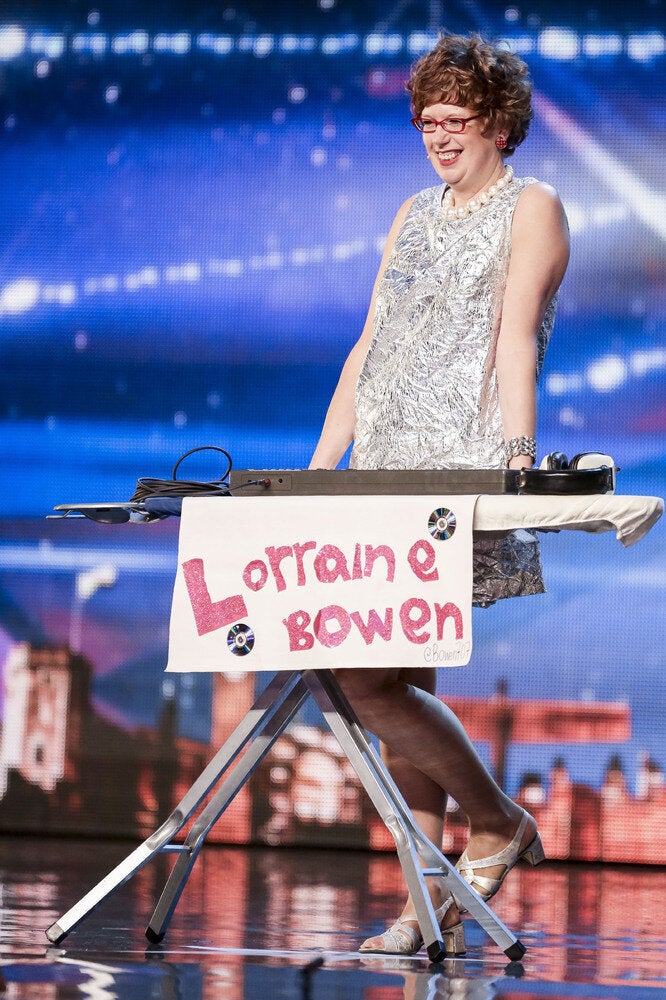 BGT Semi Finalists