Teen singer Isaac Waddington and family band The Neales became the next two acts to earn a place in Sunday's 'Britain's Got Talent' finale after tonight's (28 May) semi-final.
SEE ALSO:
Isaac was put straight through after topping the public vote, leaving judges Simon Cowell, Amanda Holden, Alesha Dixon and David Walliams to chose between The Neales and and Ant and Dec's Golden Buzzer act, dance group Boyband.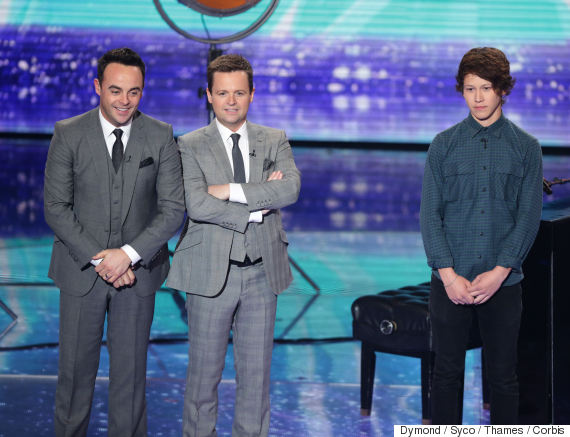 Isaac Waddington won the most public votes
With only Simon choosing to put Boyband through, The Neales went on to win the final place, having moved the judges to tears with their emotional rendition of 'Father And Son'.
Isaac earlier impressed with his performance of 'I Can't Make You Love Me', where he also accompanied himself on the piano.
Both acts now join Welsh choir Cor Glanaethwy, dance troupe Entity Allstars, dog act Jules and Matisse, dancing dads Old Men Grooving, magician Jamie Raven and dance light act UDI in the line-up for Sunday's final.
The acts who failed to make it through included dreakdancers Ok Worldwide, dog ventriloquist act Marc Metral, teen singer Maia Gough, hoola hooper Lisa Sampson, family band The Kanneh-Masons and entertainer Jeffrey Drayton.
Jeffrey's performance was hailed as "the worst to ever make the live shows" by Simon, while Lisa also broke down in tears after making a mistake in her ambitious routine.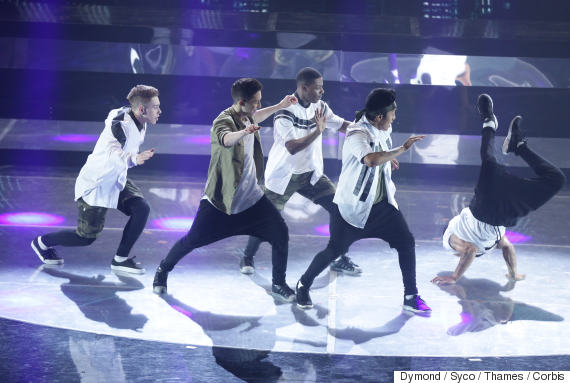 Boyband failed to make it through
Tonight's live show also saw a performance from new 'X Factor' host Olly Murs, who showcased new single 'Beautiful To Me'.
The last 'Britain's Got Talent' semi-final airs tomorrow night at 7.30pm on ITV.
LIKE US ON FACEBOOK | FOLLOW US ON TWITTER