Staff at a small restaurant in Washington, D.C have been blown away by a man's generosity after he left them a $2,000 (£1,300) tip.
Employees at Blue 44 restaurant received the amazing tip on top of a bill which cost just $93 (£30).
To say it brightened their day would be an understatement.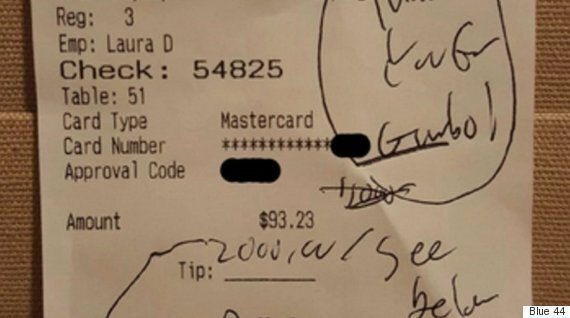 Restaurant owner Christofer Nardelli told the Washington Post: "This is the kind of stuff you see in the restaurant business that happens to some guy in the Midwest or the West Coast.
"You think, who are these people who give these extraordinarily generous tips that just made a server or bartender's day? And then sure enough, it happened to us."
The kind stranger ate fried chicken, gumbo and ale before departing, and left a tip which was more than 20 times what the bill cost.
The generous patron had clearly put a lot of thought into who he wanted the money to go to, as at the bottom of the bill he wrote that $1,000 was for the chef, James Turner. Meanwhile $500 was to go to waitress Laura Dally and the remaining $500 to Nardelli.
After emailing the customer to thank him, Nardelli was pleasantly surprised by the response which provided an explanation as to why they were given such a huge tip.
"He said he's very happy with what we've built and that he's proud to be a customer," added Nardelli.
Waitress, Dally is going to use the money to cover the costs of her summer class at college, where she hopes to train to become an occupational therapist.
Meanwhile Turner and Nardelli hope to splurge on their families.
Blue 44's chef, Turner, who received $1,000 added: "To have an individual take the time to thank me for something that I put time and effort into is so appreciated."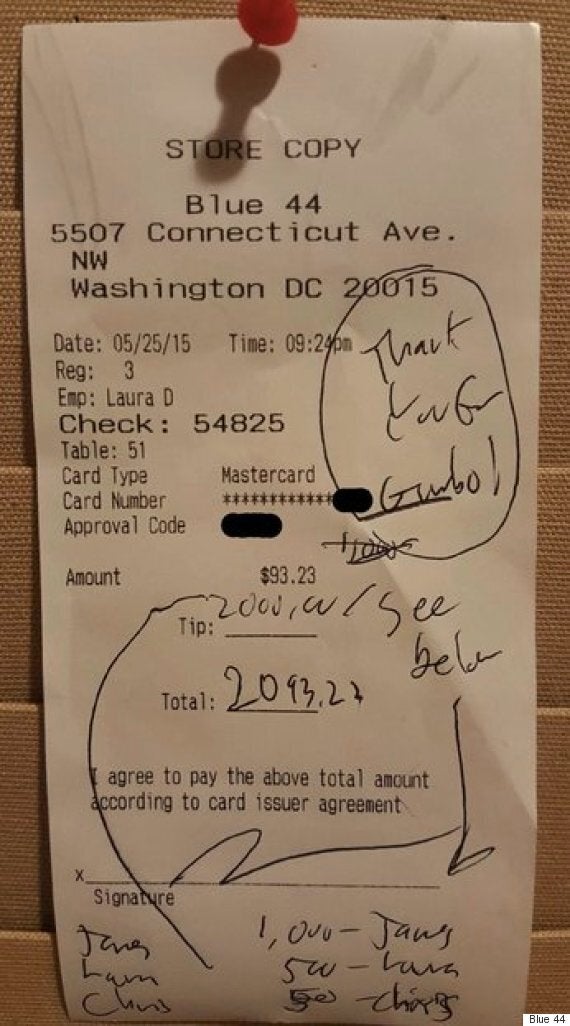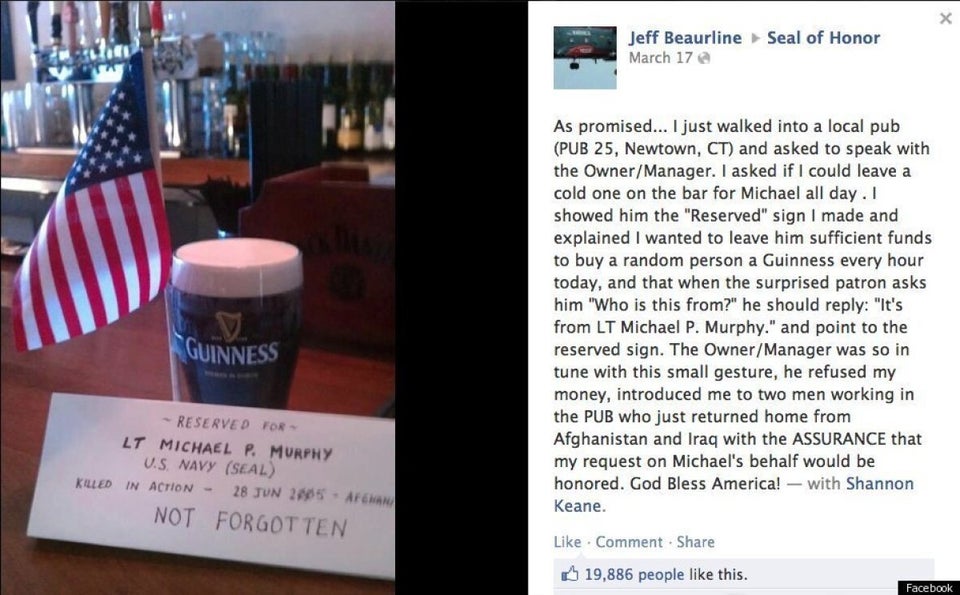 Random Acts Of Kindness