Perrie, Leigh-Anne, Jesy and Jade play geeky US high school students in the clip and they're having a bit of trouble fitting in at their new school.
Add into the mix (ahem) the fact the resident high school hottie thinks they're all invisible and well, thank goodness they happen to come across a book of magic, eh?
And what do they use their new found powers for?
Well, we'll tell you this for nothing, it isn't to bring about world peace.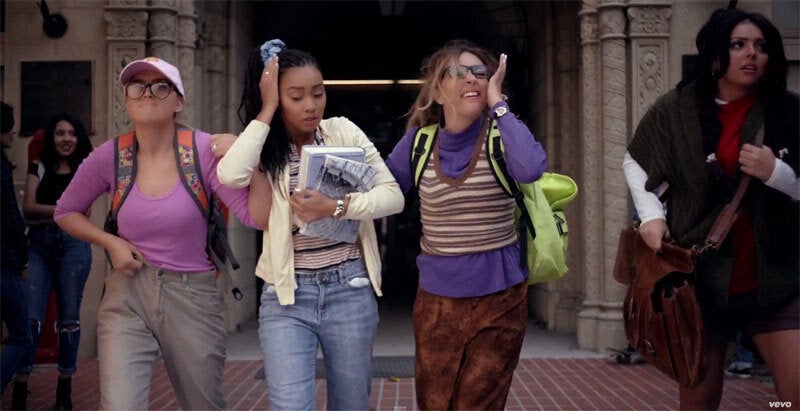 Little Mix's 'Black Magic' Video: A Breakdown
Related