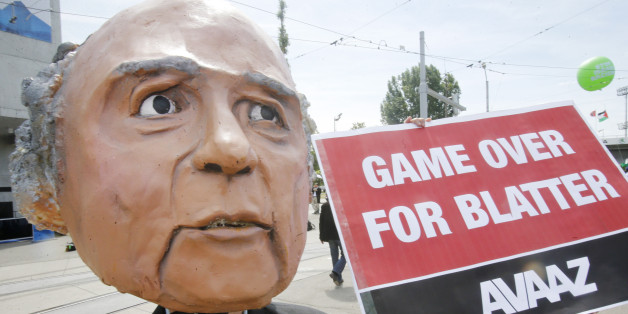 Michael Probst/AP
The prospect of a 'breakaway' 2018 World Cup was floated by the Government today as a Cabinet Minister hinted that England's bid lost out to bribery.
Answering an urgent Commons Question, Culture Secretary John Whittingdale revealed that the English Football Association would later this week discuss with UEFA plans to hold an alternative tournament to rival FIFA's in Russia.
Mr Whittingdale told MPs that Sepp Blatter's credibility had been 'utterly destroyed' over recent years, not least by last week's arrests by the FBI investigating corruption.
Using the legal protection of Parliamentary privilege, Labour's Chris Bryant said that Blatter "may have survived thanks to his Mafioso cronyism" but it was time for sponsors and football associations to pile on the pressure by organising an alternative World Cup.
Mr Whittingdale replied: "I've spoken to Greg Dyke [The English FA chairman] about this. The one thing that is absolutely clear...If there were any serious attempt to organise an alternative to the existing World Cup, that could only be done if there was a strong agreement across the European nations and preferably with other football associations from around the world.
"The first thing that needs to be done is for that to be discussed within UEFA. I know that Greg Dyke will be discussing such matters with his colleagues."
The Culture Secretary said that he was willing to contact other governments to help work with their local football associations on alternatives.
He also pointed out that England had received little support for its own 2018 World Cup bid back in 2010.
When asked by an MP if bribery had been responsible, Mr Whittingdale replied: "We received just one vote. That in itself suggests there probably wasn't the same incentive to vote for England that perhaps other countries were offering at that time."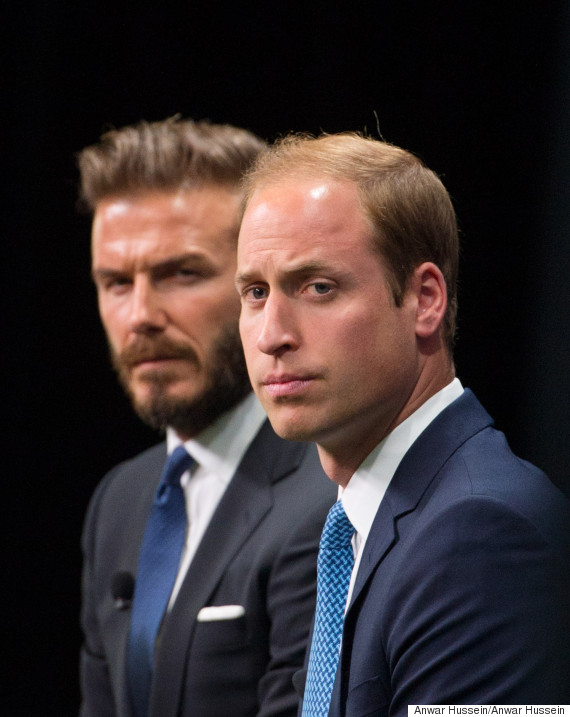 Labour's Kevin Brennan pounced on the comment, declaring that it sounded like an admission that the England bid, promoted by Prince William and David Beckham, had been doomed to fail.
Mr Whittindale's remarks on both an alternative World Cup and on bribery are sure to infuriate Russia, which insists its own bid won fairly, as well as Qatar, which won the 2022 tournament.
In a further dig at Russia, the Culture Secretary said that while he hoped that sponsors would put pressure on FIFA to reform, "I suspect we may not have much luck with Gazprom [the Russian energy giant which sponsors UEFA at present]."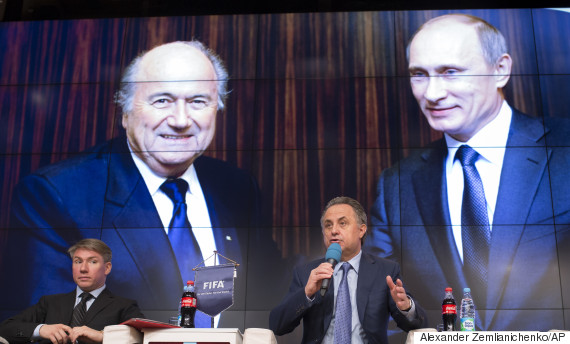 Last week, Russian President Vladimir Putin claimed that the FBI arrests were an attempt to undermine Russia's hosting of the biggest football event on the planet.
Labour MP Barry Gardiner, whose Brent constituency includes Wembley stadium, said that there was 'no better way for football to come clean than for football to come home, at Wembley'.
Mr Whittingdale said that any attempt by England to boycott the 2018 World Cup on its own would be 'self-defeating' but joint action with 'a significant number of countries' could be more effective.
There is strong speculation within the FA that that Blatter could be forced to quit if UEFA and some South American countries threatened to hold a breakaway tournament.