'Britain's Got Talent' fans were astounded when dancing dog Matisse walked the tightrope on Sunday (31 May) night's finale, but they might be shocked to learn the impressive stunt was actually performed by a dog double.
SEE ALSO:
Viewers voted for the pooch - dubbed the new Lassie - and his owner Jules O'Dwyer to win the ITV talent show, but the pair are now at the centre of controversy after the revelation Matisse did not do the trick.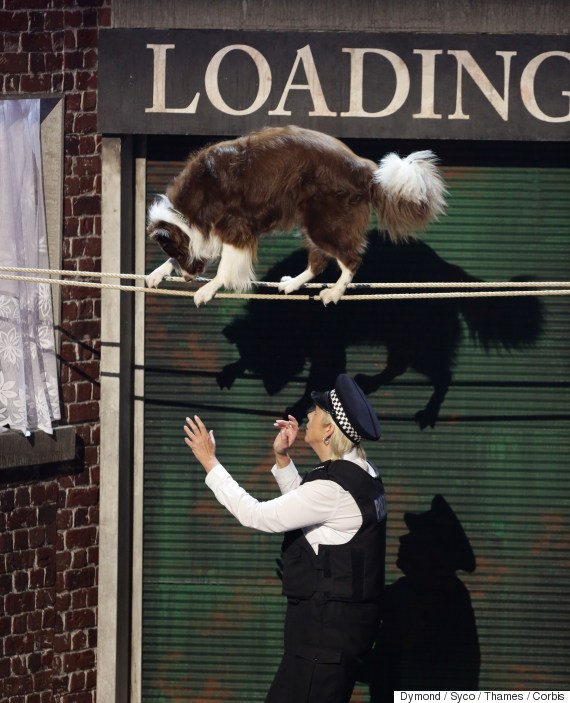 Matisse did not actually perform the tightrope trick
Speaking on 'Lorraine' on Monday morning after her win, Jules told of how a third dog had been used in the routine, which also featured an appearance from a three-legged pooch called Skippy.
"Matisse is a little bit afraid of heights so although he could officially do it, Chase is the action dog, so he plays the double for him," she told host Lorraine Kelly.
Chase had previously appeared alongside Matisse in the semi-final, but fans had been led to believe that Matisse had performed all of the routine himself on Sunday's show, as there was no mention of - or introduction - to another dog from Jules, hosts Ant and Dec or the judges.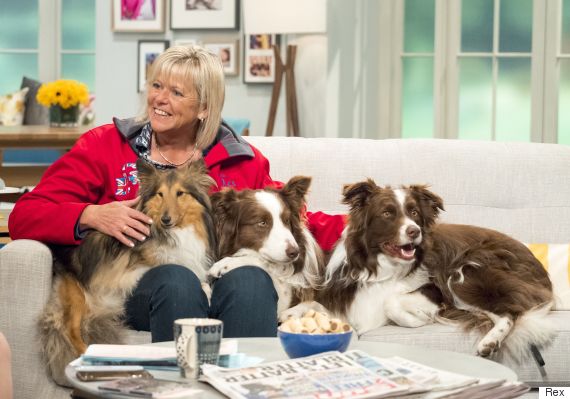 Jules appeared on 'Lorraine' with Matisse, Chase and Skippy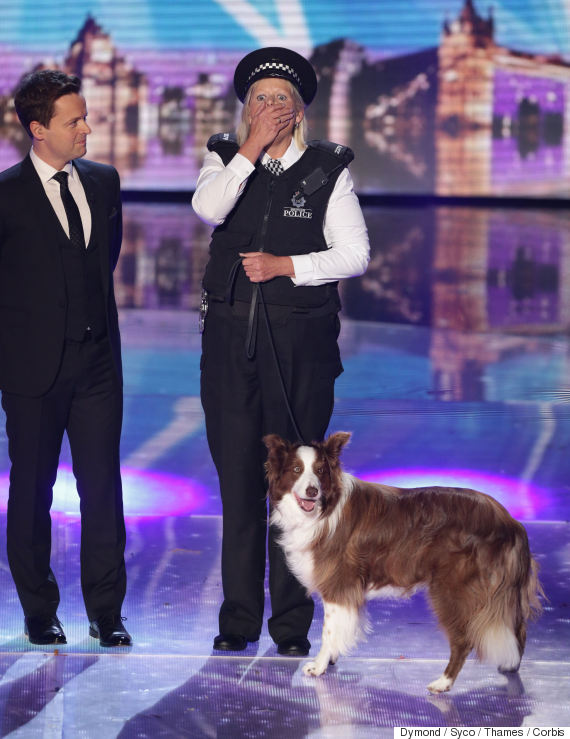 The duo won Sunday night's finale
Many fans took to Twitter to say they felt cheated by the show.
@itvthismorning@JulesAndMatisse@jamieravenmagic@EamonnHolmes@RuthieeL felt a bit cheated that we never knew wasn't Matisse on tightrope

— tracy woodhouse (@scamperingpup) June 1, 2015
Hmmm - so appears Matisse and Jules duped the nation by using a 'stunt' dog to perform the tightrope part of last night's act. #bgt

— Nathan Rao (@ExpressNathan) June 1, 2015
So Matisse DIDN'T walk the tightrope last night because she's afraid of heights... It was a stunt double! Bit cheeky & misleading. #BGTfinal

— Elliot Gonzalez (@elliot_gonzalez) June 1, 2015
I've just been informed that Matisse had a stunt double doing the tightrope walk. Absolutely fuming. I voted for that dog!!!!

— Niamh Skinner (@NiamhSkinner) June 1, 2015
#BGT winner has fooled us all! It wasn't matisse the dog who done that last night! It was 2 other stunt dogs! That's unfair to us who voted!

— Paula (@tweetPAULA32) June 1, 2015
Aside from winning a spot at the Royal Variety Performance, Jules also scooped a massive £250,000 in cash as part of the prize.
HuffPost UK has contacted a rep from 'Britain's Got Talent' for comment
LIKE US ON FACEBOOK | FOLLOW US ON TWITTER