'Coronation Street' fans got a shock on Monday night, when Maddie Heath died, after sustaining serious injuries in last week's fire.
SEE MORE:
The youngster was left in hospital following the blaze at the flats, and fans saw Sophie Webster watching in horror, as hospital staff struggled to save Maddie's life.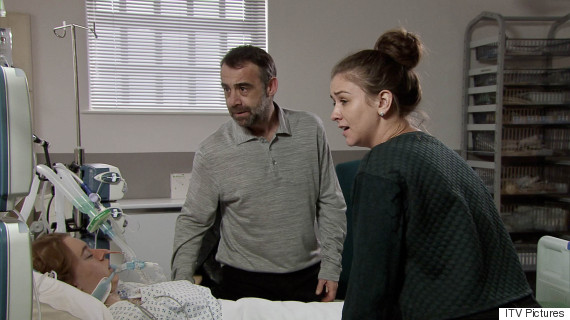 Maddie's health suddenly deteriorates
However, not everyone will be grief-stricken, as Maddie's death also means that Jenny Bradley is off the hook, and no longer has to worry about her kidnap plans getting out.
On the evening of the fire, Maddie caught Jenny wearing a disguise, and planning to leave Weatherfield with Kevin's toddler son Jack.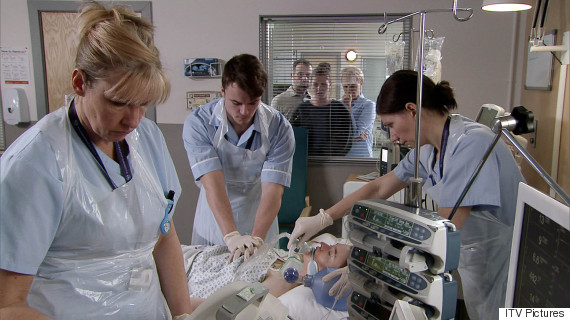 Hospital staff fight to save Maddie
Jenny now thinks she can begin planning her exit again, however, Sophie's suspicions are set to grow during the following weeks.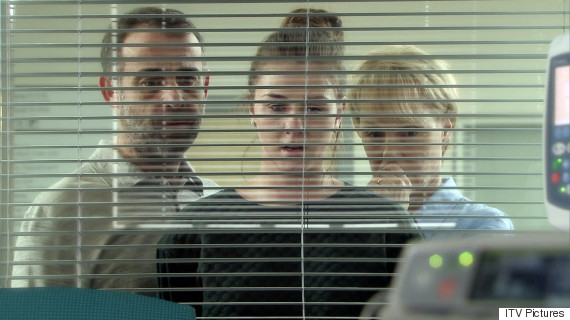 Sophie and her family look on
To make matters worse, Sophie discovers a garbled voicemail that Maddie left just seconds before the explosion.
Will she work out what Jenny's up to? Watch this space…
LIKE US ON FACEBOOK | FOLLOW US ON TWITTER