James Corden got the surprise of his life as he attended the Critics' Choice Awards in the US last night, after actress Allison Janney celebrated her win by snogging him.
SEE ALSO:
The Brit comic - who hosts 'The Late, Late Show' across the pond - presented the 'Mom' star with the award for Best Supporting Actress in a Comedy Series at the gala in L.A., and she showed her gratitude by passionately locking lips with him.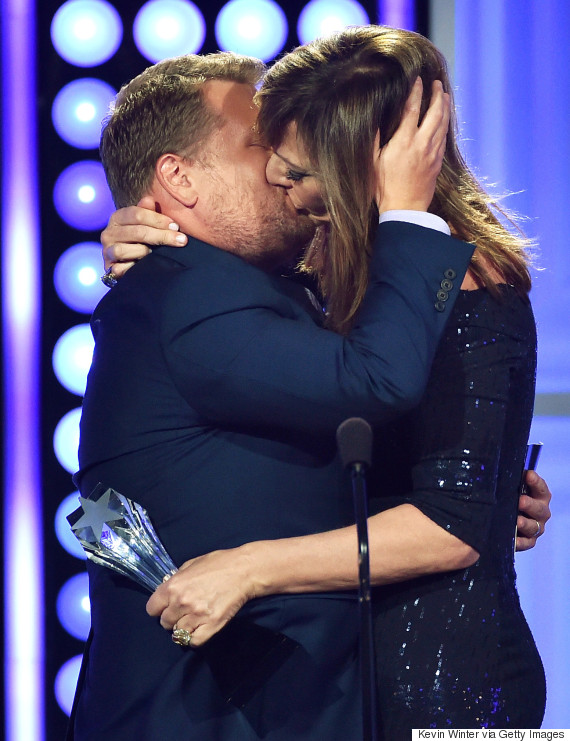 James Corden got a snog from Allison Janney
James welcomed the embrace after hailing Allison - who plays Bonnie Plunkett on the US sitcom - "one of the greatest actresses [he's] ever met".
The audience at the Beverly Hilton venue cheered the pair on, and Allison later took a few moments to regain her composure, before returning the compliment to James.
"You're one of my favourite comics on the planet," she said, as he cowered in faux embarrassment.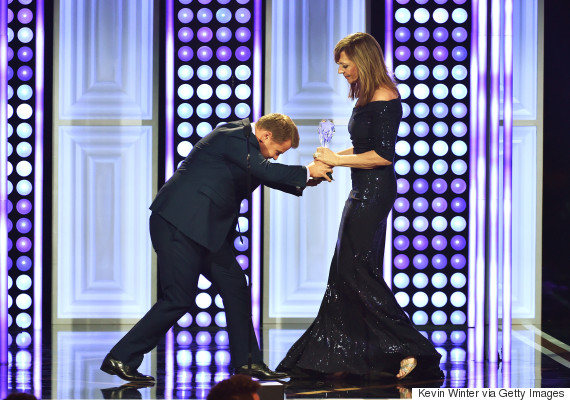 James hailed Allison as "one of the best actresses"
Awards host Cat Deeley, then added: "I think there were tongues!"
James' snog will have made up for the disappointment of losing out on winning Best Talk Show to Jon Stewart's 'The Daily Show' during the evening's proceedings.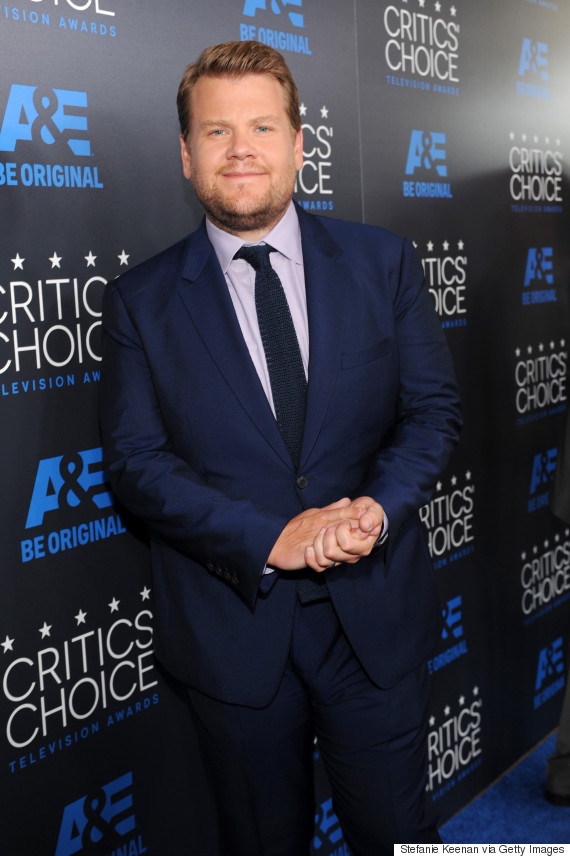 James lost out on the Best Talk Show Award
Big winners on the night included 'Empire', 'Orange Is The New Black', 'Better Call Saul' and 'Silicone Valley'.
Check out the full winners list below…
Best Drama Series: 'The Americans' (FX)
Best Actor in a Drama Series: Bob Odenkirk, 'Better Call Saul' (AMC)
Best Actress in a Drama Series: Taraji P. Henson, 'Empire' (Fox)
Best Supporting Actor in a Drama Series: Jonathan Banks, 'Better Call Saul' (AMC)
Best Supporting Actress in a Drama Series: Lorraine Toussaint, 'Orange Is the New Black' (Netflix)
Best Guest Performer in a Drama Series: Sam Elliott, 'Justified' (FX)
Best Comedy Series: 'Silicon Valley' (HBO)
Best Actor in a Comedy Series: Jeffrey Tambor, 'Transparent' (Amazon)
Best Actress in a Comedy Series: Amy Schumer, 'Inside Amy Schumer' (Comedy Central)
Best Supporting Actor in a Comedy Series: T.J. Miller, 'Silicon Valley' (HBO)
Best Supporting Actress in a Comedy Series: Allison Janey, 'Mom' (CBS)
Best Guest Performer in a Comedy Series: Bradley Whitford, 'Transparent' (Amazon)
Best Movie Made for Television: 'Bessie' (HBO)
Best Limited Series: 'Olive Kitteridge' (HBO)
Best Actor in a Movie or Limited Series: David Oyelowo, 'Nightingale' (HBO)
Best Actress in a Movie or Limited Series: Frances McDormand, 'Olive Kitteridge' (HBO)
Best Supporting Actor in a Movie or Limited Series: Bill Murray, 'Olive Kitteridge' (HBO)
Best Supporting Actress in a Movie or Limited Series: Sarah Paulson, 'American Horror Story: Freak Show' (FX)
Best Reality Series: 'Shark Tank' (ABC)
Best Reality Competition Series: 'Face Off' (Syfy)
Best Reality Series Host: Cat Deeley, 'So You Think You Can Dance' (Fox)
Best Talk Show: 'The Daily Show with Jon Stewart' (Comedy Central)
Best Animated Series: 'Archer' (FX)
Critics' Choice Louis XIII Genius Award: Seth MacFarlane
LIKE US ON FACEBOOK | FOLLOW US ON TWITTER