Police were forced to intervene after the organisers from the World Naked Bike Ride (WNBR) requested assistance to help remove the man before the ride started.
One witness told the Mirror: "Everyone was taking their clothes off to get ready for the ride. I heard gasps and I turned around - it was a horrible sight."
"It's fair to say that he was very overexcited and got aroused. He looked like he was enjoying the event a bit too much."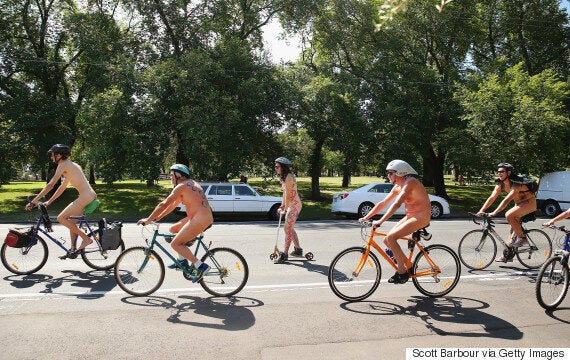 Naked bike rides take place all over the world, and the WNBR's website says that the rides highlight the vulnerability of cyclists on the road and protests against car culture.
The organiser of the event in Kent, Barry Freeman, replied to complaints on Facebook writing: "We do not accept this behaviour and he was dealt with and removed before the ride."
Chief Inspector Kevin Dyer from Kent Police said: "Officers have been working with organisers and partner agencies with the aim of keeping people safe and minimising disruption."
There will be a World Naked Bike Ride event will be taking place in London on June 13.