Young people are clamouring to be given the right to vote in David Cameron's promised EU referendum, saying they are the UK's future decision-makers - and cannot be ignored.
Labour has already made calls to hand 16 and 17 year olds the right to vote in the referendum, which the Prime Minister aims to hold before the end of 2017.
Shadow foreign secretary Hilary Benn claims it is a "matter of principle" the youths should be allowed to take part, and the SNP's Westminster leader Angus Robertson has backed Labour's calls.
Read More:
But why do teenagers believe they deserve the right to vote?
Georgia Elander, a Young Greens member, also believes in the "fundamental principle".
"They can work, marry, and join the army, so why are they not given a say in the way their country is run?," she wrote in her HuffPost UK blog.
"This referendum is the perfect opportunity to take the first steps towards enfranchising 16-year-olds for good."
When Scotland allowed its youths to voice their opinion in the country's 2014 referendum, 75% of 16 and 17 year olds turned out to cast their vote.
Ciara Brodie, a 16-year-old from Liverpool, says she would "love" to be able to vote in the referendum.
"I just think too often politicians play political football with young people," she muses. "We seem to be the easy ones to ignore or play around with- for example the education reforms, tuition fees, educational maintenance allowance..
"It's just turning us off politics, and making us increasingly frustrated with the system."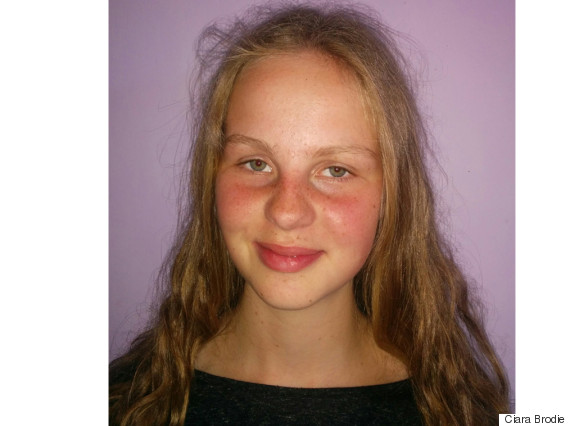 'Too often politicians play political football with young people' says 16-year-old Ciara Brodie
Brodie continues: "I think it's about time we were empowered by the political process, and treated less like dummies. Having the responsibility of voting inevitably would engage young people in the political process, and I think the impact it could make could be so powerful."
Daniel Wittenberg, a 17-year-old living in London, says the opposing arguments are simply flawed.
"People my age are simply not too stupid, impressionable or disinterest to come up with a legitimate Yes or No answer," he tells HuffPost UK. "In fact, our future engagement with politics relies on politicians listening to us and representing us now - and that means enfranchising us."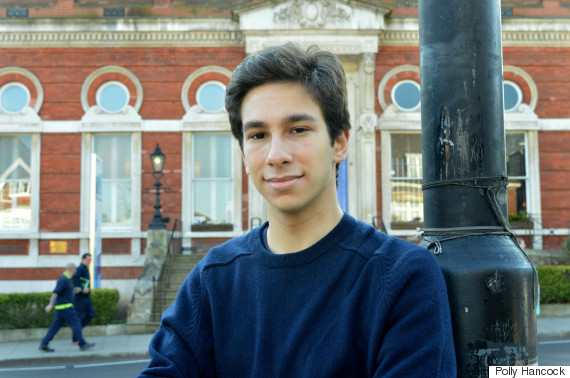 17-year-old Daniel Wittenberg: 'We deserve to have a say'
Wittenberg continues: "The outcome affects 16 and 17 year-olds as much as anyone, so we desperately need to be involved in having the relevant debates about immigration, job prospects and welfare reforms, as well as influencing the result.
"Most of all, the referendum is about Britain's future standing in the world and, since the younger generation is Britain's future, we deserve to have a say."
Chloe Lintern is in her first year of A-levels, and wants to study politics at university.
"I want to make a change for young people as we are the future," the 16-year-old says. "That's why I think we should be able to vote in the EU referendum - it's our future and we should have a say.
"Listening to the future generation is so important because they are our future doctors, nurses and lawyers, and politicians should care about what we want. Politicians should put the trust in us to contribute to the decision which will change our future."
Mita Desai, chair of the British Youth Council, which has been campaigning for youth votes since 1998, wrote an open letter to Cameron earlier this week, calling for the government to follow the Scottish referendum precedent.
"We've been knocking on the door of democracy for decades," she says. "Let us in and we will show we are just as able and willing as the young people in Scotland proved to be when faced with a similar historic, single issue and long term vote."
As Wittenburg concludes: "It's a great opportunity to help teenagers get their voices heard."