Les Dennis's 'Coronation Street' character, Michael Rodwell, will be left fighting for his life next week, after suffering a serious heart attack.
SEE MORE:
Michael's whole world is about to be turned upside down, when he discovers the man he thought was his son is actually an imposter, and that his wife, Gail, has been helping him to cover up the secret.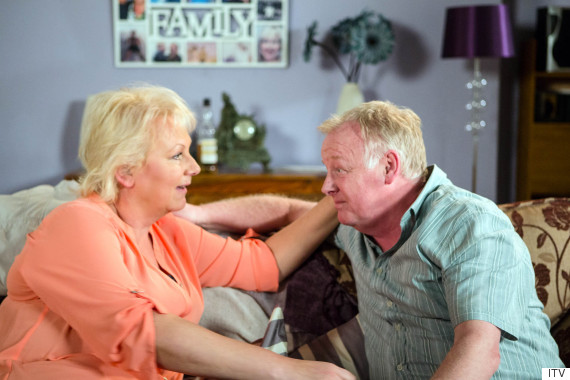 Oo-err
When Michael drunkenly confronts Gail in front of several 'Corrie' residents, Gail's long-standing nemesis, Eileen Grimshaw, takes pity on Michael, and invites him in to lend a sympathetic ear.
Things quickly take a shocking turn, though, when the two begin getting physical - only for Michael to suddenly suffer a heart attack at an extremely inopportune moment.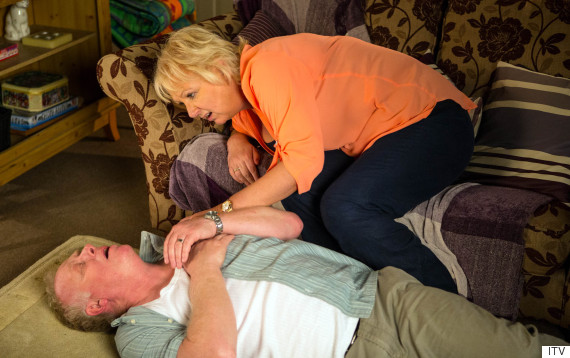 Eileen rushes to Michael's side as he suffers a heart attack
The two both accompany Michael to the hospital, where Eileen confesses to doctors that they were getting frisky when he suffered his heart attack… unaware that Gail is standing nearby.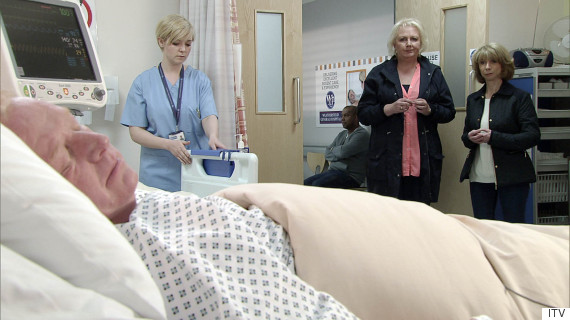 Will Michael pull through?
Has she overheard? And if she has, will it lead to a repeat of this iconic 'Corrie' moment?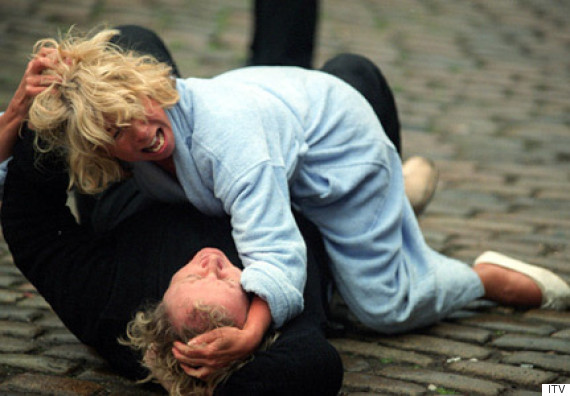 Amazing
Les recently spoke about the dramatic turn of events that lie ahead for his character, telling Digital Spy: "I think he still loves Gail but he is so shocked at what she's done. I don't believe at this point he can forgive her. He thinks that all trust is gone.
"I'm glad that Michael does find out. I'm also glad that we're seeing a harder side of Michael because since being a burglar he's been really nice, and he acquiesces and he gives in to everybody.
"But now we're going to see the worm that turns. He's very angry. He's not nasty but there's a steelier side to him that we haven't seen before."
Find out how it all unfolds when this scenes unfold on 'Coronation Street', airing on Monday, 8 June on ITV.
LIKE US ON FACEBOOK | FOLLOW US ON TWITTER