Ronnie Mitchell is on the warpath in 'EastEnders', as her jealousy over her husband's closeness with Roxy fails to go away.
MORE 'EASTENDERS':
Ronnie's sister and husband had a brief affair while Ronnie was in hospital, and they've remained close, despite Ronnie's attempts to make sure they don't spend time together.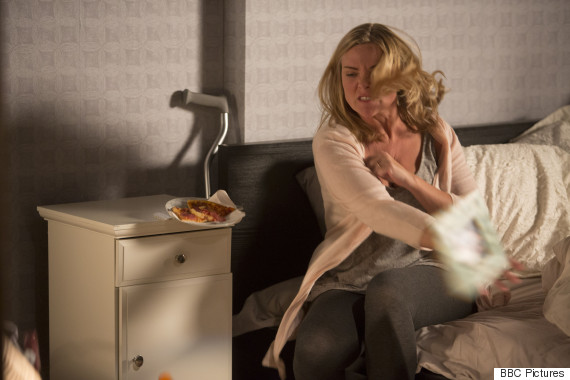 Ronnie's not convinced that Charlie and Roxy's affair has ended
When Ronnie finds out that Charlie has been planning his father, Nick's funeral, she offers to accompany her husband to the service.
Charlie tells Ronnie not to attend, however she decides to accompany him anyway, and gets a shock when she turns up to find Roxy there.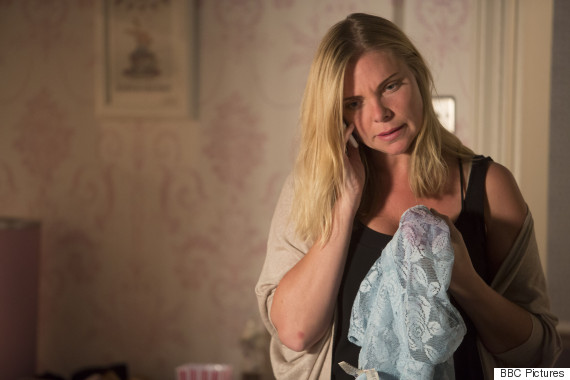 Ronnie Mitchell
A startled Ronnie flees and heads home, and when Charlie gets back, a confrontation ends with the Mitchell sister smashing her wedding photo.
Things get even worse when Ronnie hatches a mystery plan, even roping in Vincent to help her with her revenge.
Bosses are remaining tight-lipped on what Ronnie does next, but we can't see this ending well for Charlie and Roxy.
Watch 'EastEnders' on Monday 8 June to see what Ronnie does next.
LIKE US ON FACEBOOK | FOLLOW US ON TWITTER