A two-year-old boy has been taken from his home and put up for adoption partly because of his parents' heavy smoking.
In a family court hearing, Judge Louise Pemberton said the boy was badly affected by the "visible cloud of smoke" in the house and needed an inhaler to help his breathing.
Health visitor, Julia Allen, told the court she had never come across a house with "so much smoke", even after doing her job for ten years, reported the Telegraph.
Pemberton said: "Ms Allen described the room as 'so smoke entrenched that I had difficulty breathing'."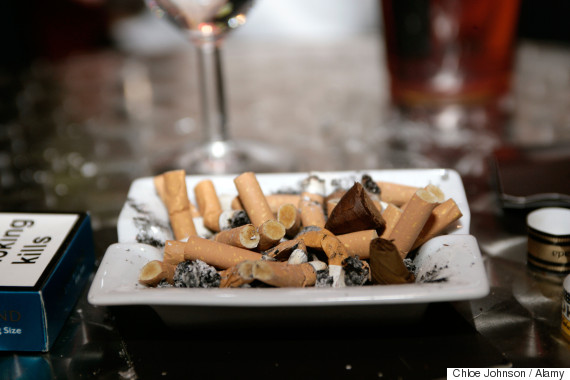 The boy was taken into foster care shortly after he was born, but was taken back into the care of his parents in January 2014 when he was nine months old.
The toddler was previously prescribed an inhaler to help with his breathing.
Social services had also raised other concerns about the toddler's care - his father had mental health problems and their home was described as "dirty, smelly and unhygenic".
It was revealed in court there was also evidence of drug paraphernalia, and the father tested positive for cocaine.
Appealing against the claims, the boy's mother disagreed that there was smoke in the house and opposed the adoption application.
SEE ALSO:

Prevention Is Better Than Cure: Public Health and the EU

Adoption Is a Good Thing - It Gives Children a Second Chance
In the ruling, Pemberton said all the evidence lead her to believe the risk of leaving the toddler in his parents' care is too high.
She said: "I want [the boy] to know that in my judgment his parents loved him very much and tried very hard but due to their own difficulties and difficult backgrounds, they were simply not able to meet his needs.
"Adoption really is the only option now available to [the boy], in my view, nothing else will do."
In response to the ruling, Deborah Arnott, Chief Executive of health charity Action on Smoking and Health said: "This is a very sad case.
"It should serve as a reminder to other parents or guardians who smoke that they should avoid smoking in the presence of their children because of the significant harm that can be caused by tobacco smoke."
The family cannot be identified.