There's good news and bad news for fans of '24' - a new series is thought to be in the works (hurrah!), but it won't feature Jack Bauer.
According to TVLine, a new spin-off of the hit US drama is in development, with a new '20-something, male terrorist-hunter' set to take centre stage.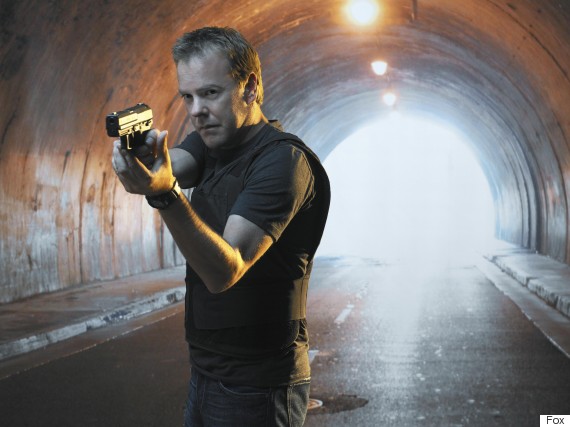 Kiefer Sutherland will not be returning to '24'
"The project would find the new male antihero working alongside an older, more seasoned female agent," they claimed.
News of the series was reportedly confirmed by '24' producer Howard Gordon, at last weekend's Critics Choice Awards.
The site quotes him as saying that there are "no current plans" for Kiefer Sutherland to reprise his role as Bauer, who was last seen in 2014's one-off series '24: Live Another Day'.
The new spin-off would take a similar form to 'Live Another Day', but there is a possibility it could be transformed into a fully-fledged show in its own right.
When talking about the possibility of resurrecting '24' last month, Howard told Yahoo! TV that the new version will keep the 'real-time' element it is famed for.
"We really believe that real-time concept is just a really cool narrative engine, so they're telling a story, I think is in the tradition of '24'," he said.
LIKE US ON FACEBOOK | FOLLOW US ON TWITTER