Entries for this year's Astronomy Photographer of the Year competition are in, with some truly spectacular images showcased.
Now in its seventh year, the competition has attracted the highest number of entries yet with an astounding 2700 submitted images, from over 60 countries across the world.
Comedian and actor Jon Culshaw, who has had a lifelong love of astronomy has joined the judging panel, along with Maggie Aderin-Pocock, Chris Lintott and the Royal Observatory's Dr Marek Kukula.
Being a keen amateur astronomer Culshaw said, "I have marvelled at the incredible images entered into the competition in previous years. I'm thrilled and honoured to be on the judging panel for 2015. These photos give you the feeling of exploring the universe without a Tardis."

Skogafoss, Iceland - 360 Degree Panorama © Vincent Brady
The winning images will go on display at the Royal Observatory Greenwich from 18 September 2015.
Dr Marek Kukula, Public Astronomer at the Royal Observatory Greenwich and judge in the competition said: "This year the competition is a little different, with some brand new categories that reflect the ways in which astro-photography is changing and evolving, and the entrants have responded with a huge range of fantastic images, covering everything from aurorae here on Earth to distant galaxies millions of light years away".
Two other awards have been added to the mix: amateur astronomy photographers who have not entered previously have a chance of winning The Sir Patrick Moore Prize for Best Newcomer, and the Robotic Scope prize acknowledges the best photo taken using one of the increasing number of computer-controlled telescopes at prime observing sites around the world which can be accessed over the internet by members of the public.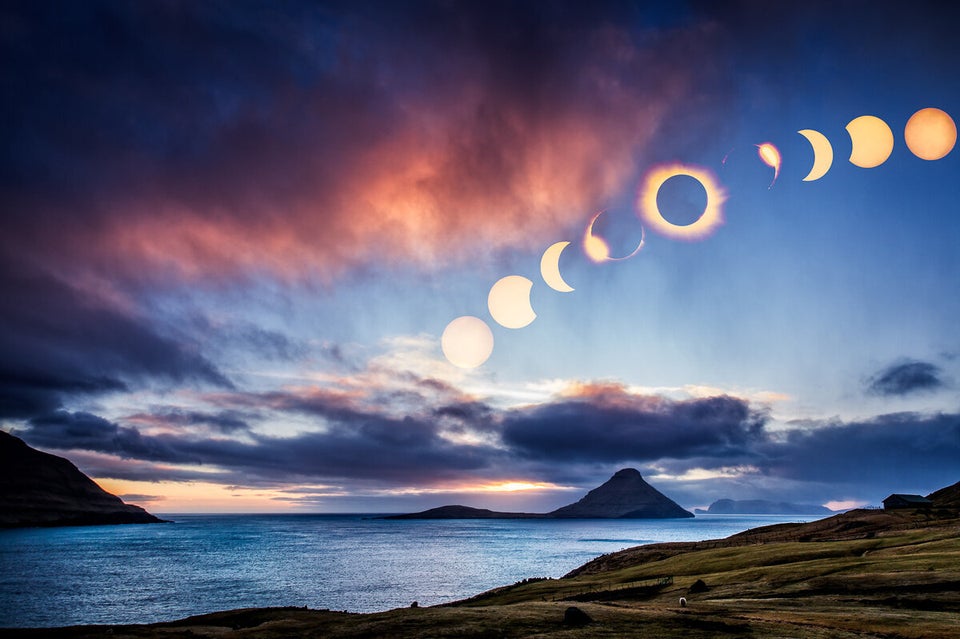 Competition Entries Are In For Astronomy Photographer Of The Year 2015