A mother wants to make sure parents are armed with information about meningitis, after her four-year-old son was misdiagnosed and died from a rare strain of the disease.
Katie Westlake, 33, took her son William Cerrone to the doctor after he complained of an itchy throat and couldn't stop coughing.
Westlake's GP said her son had a viral infection and advised that Calpol, fluids and rest would help.
But William later died from a rare form of meningitis, known asGroup A Streptococcal (GAS) meningitis, which is caused when bacteria gain access to membranes that protect the brain and spinal cord.
"I don't want to scare other parents but they need to know that this thing is out there."
The mother and her partner, Darren Cerrone, said they don't feel let down by the doctor, but they are keen to make other parents aware of the danger of meningitis.
"It is vital that everyone familiarises themselves with the signs and symptoms of the disease which can be similar to flu."
Davie said these symptoms include:
Fever

Headache

Nausea

Vomiting

Muscle pain

A rash which doesn't fade under pressure.
Symptoms in babies can include:
Being floppy and unresponsive

Dislike of being handled

Rapid breathing

An unusual moaning cry

A bulging fontanelle.
Davie added: "It's important to stress that not all of the symptoms may present themselves and in any particular order – our advice to parents is be vigilant and trust your instincts.
"If you are concerned or suspect meningitis, seek medical help immediately; early recognition and intervention are still key in the battle to beat meningitis."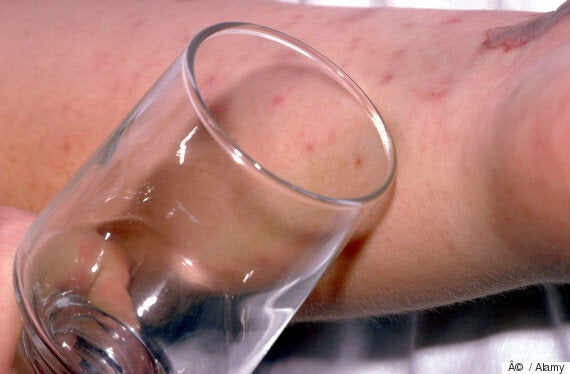 For more information on signs and symptoms visit the Meningitis Now website.
The couple have set up a fundraising page in memory of their son and Westlake is doing a 5k Gunge Run.
Westlake wrote on the fundraising page: "He was such a lovely, happy little boy and our whole world. Being told that it was just bad luck that our son happened to catch this thing isn't good enough.
"My only hope is that some good may come from this tragedy and maybe I can stop this happening to another family."