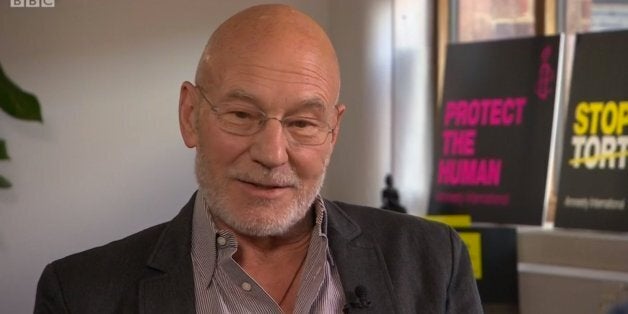 Captain Jean-Luc Picard - aka actor Patrick Stewart- has accused Ed Miliband of abandoning the Labour Party with his decision to resign as leader the day after the party's general election defeat.
Stewart, a long time Labour supporter, was asked by BBC Newsnight's Evan Davis on Wednesday evening who he wanted to see replace Miliband as leader. "I am not drawn to any of the candidates presently," he said.
"I'll tell you exactly what I think should have happened. I think Ed should still be there. I think, he did some terrific things and he made some mistakes, I think the biggest mistake he made was resigning and walking out on the party."
In the 2010 Labour leadership election, the Star Trek actor backed David Miliband. In a video message recorded at the time of the contest, he said the elder Miliband was the party's "best possible leader".
Ed Miliband quit as leader on Thursday May 8 after David Cameron won an unexpected overall Commons majority. A contest is now underway to replace him. Andy Burnham, Yvette Cooper, Liz Kendall and Mary Creagh are the four candidates for the top job in the party.