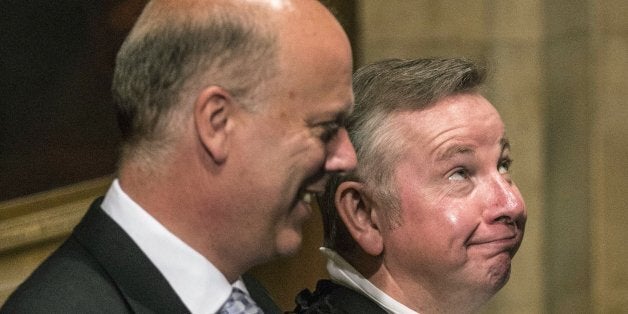 Employment tribunal fees are set to be reviewed by the Government following claims the charges are deterring employees taking legitimate action against rogue bosses.
Fees were introduced in 2013, and claimants have to stump up more than £1,000 in a bid to get justice in cases in such as unfair dismissals, sexual discrimination and racial prejudice.
Since the fees came in, there has been a more than 60% reduction in the number of cases being heard by employment tribunals.
In March, more than 400 barristers wrote an open letter to the then-Justice Secretary Chris Grayling calling the charges a "barrier to justice."
The Government has always defended the fees, but today in a Written Answer to a question from Green MP Caroline Lucas, the stance seemed to change.
Justice Minister Shailesh Vara said: "The Government is currently considering the options for a review of Employment Tribunal fees. A further announcement will be made in due course."
It currently costs a minimum of £160 to launch a claim against an employer, and £230 for a tribunal hearing. Some cases, such as those involving unfair dismissal cost £250 to lodge a claim and a further £950 for a hearing, meaning total costs can exceed £1,000.
House of Commons research published in January this year revealed there were 32,671 fewer single claim cases between October 2013 and September 2014 compared to the previous year - a 64% decrease.
The number of multiple claim cases was down 3,527, a 67% decrease.
TUC General Secretary Frances O'Grady said the "drastic drop" in claims "is the sad consequence of a system which ensures that Britain's bad bosses get away with the harassment and abuse of workers."
"Tribunal fees are pricing workers out of justice and have created a barrier to basic rights at work. The government has put Britain in a race to the bottom that is creating an economy based on zero-hours jobs and zero-rights for workers.
"The Government needs to fulfil its commitment to carry out a full and transparent review of the tribunal fees process. The Government must then move quickly to bring forward proposals that secure access to justice for all working people."
Gavin Mansfield QC, chair of the Employment Law Bar Association, gave the Government's shift in position a cautious welcome.
Speaking to The Huffington Post UK, he said: "We are very pleased the Government is considering this review, but we will reserve judgement for now.
"Trade unions and workers groups have done a lot of work in this area alongside barristers - there's a clear body of opinion.
"We would be interested in having our voice in that review."