All Blacks rugby legend Jerry Collins and his wife Alana Madill have been killed in a car crash in France, with their two-month-old daughter Ayla in hospital in a critical condition.
Collins' car is believed to have hit a bus in Herault around 4:30am local time, along a stretch of highway near Montpellier in southern France, Midi Libre reported.
The 34-year-old had stopped his car by the side of the road, according to reports from emergency workers. His vehicle was struck by the bus when he tried to rejoin traffic, the New Zealand Herald reported. The car was thrown around 10 metres, killing Collins and his wife instantly.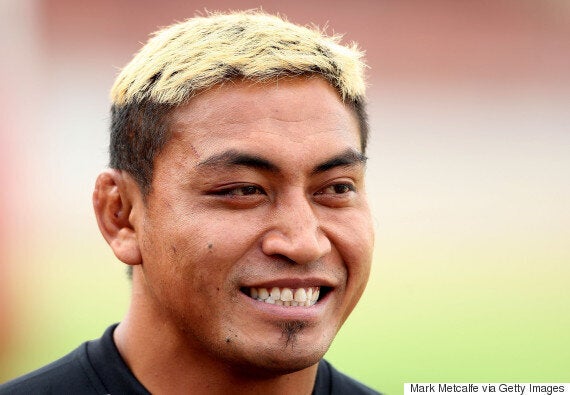 Collins played for the All Blacks and was 'much loved'
Rescue workers managed to free Ayla, who is in a critical condition in Montpellier hospital.
Two of 21 people on board the bus suffered injuries, and all are being given counselling.
Collins, of Samoan heritage, was capped for New Zealand 48 times and played for Welsh team Ospreys, being named its 'Players' Player of the Year' for the 09/10 season.
He was reportedly in the Canet-en-Roussillon area attending a banquet for Samoan rugby player Henry Tuilagi.
New Zealand's Ministry of Foreign Affairs and Trade confirmed the incident.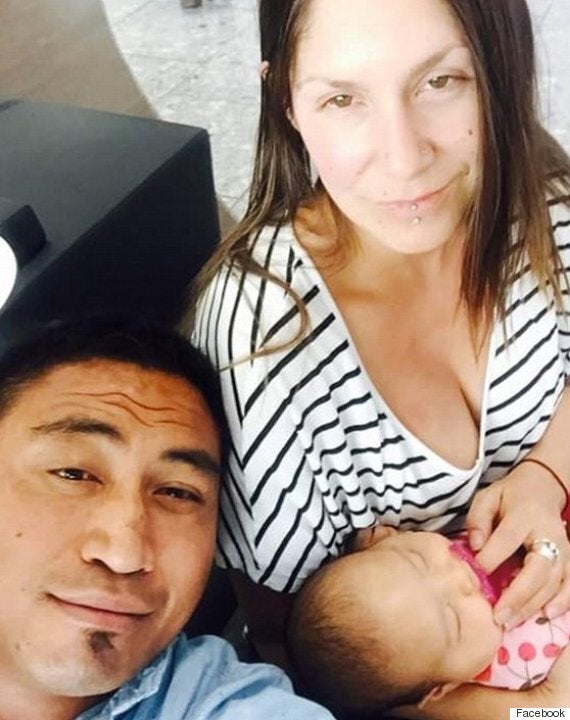 Collins and his wife Alana, who died in the crash, and their baby Ayla, who is in a critical condition
Collins played for the All Blacks from 2001 until 2008, when he retired from international rugby. He captained the team for Rugby World Cup matches against Portugal and Romania in 2007, standing in for captain Richie McCaw.
He last played for Yamaha Júbilo, the Japanese team, from 2011 until 2013. At the start of this year he signed a contract to play in domestic French rugby with Racing Club Narbonne.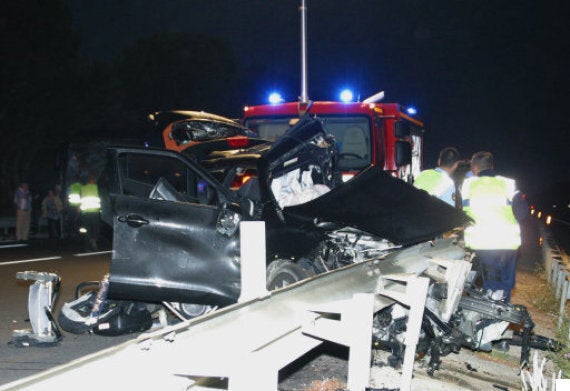 Images from the crash scene showed the car destroyed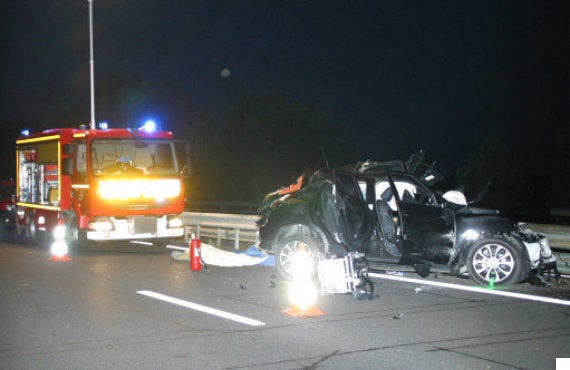 A fire engine can be seen attending the collision site
Collins, a flanker, was known for his strength, tough tackles, and distinctive bleach-blonde hair. He was also a kind man devoted to the sport, friends said.
Many fans alluded to the touching story of when Collins met the coach of lower league team Barnstaple, which plays in the fifth tier of English rugby. The coach, Kevin Squire, invited Collins to watch the team play and was shocked when he actually turned up.
Collins then trained the Barnstable junior team for the day and said he'd be happy to help with anything else because he "just wanted to play rugby". He ended up playing for the club's second team in its match against Newton Abbot the following week, and wore Barnstaple's team socks in an international for the Barbarians weeks later.
Wales and Ospreys scrum-half Rhys Webb said the news was "devastating" and the world had lost "a true rugby legend".
Highlanders coach Jamie Joseph said: "It's really horrible, really sad. I guess for me he epitomises the word tough and the game of rugby and I just really feel for his family."
The All Blacks said on Twitter that it was "shocked and saddened" by the news.
Fans paid tribute to Collins, calling him a "lovely guy" who was "loved and respected".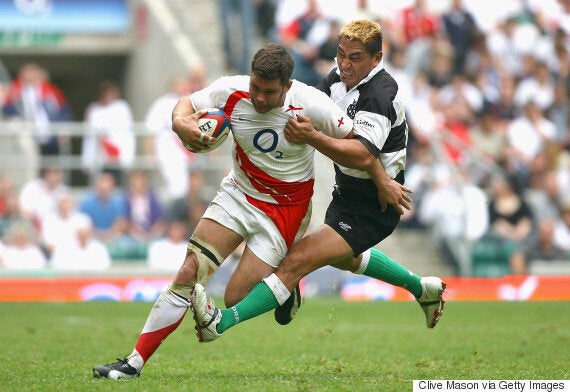 Collins tackling Nick Easter of England during the Gartmore Challenge England v Barbarians match at Twickenham in 2008
Collins was born in Samoa and raised in Wellington, New Zealand. He started his career at Wellington in the National Provincial Championship, later playing for the Hurricanes, also in Wellington.
He made his All Blacks debute playing against Argentina in 2001.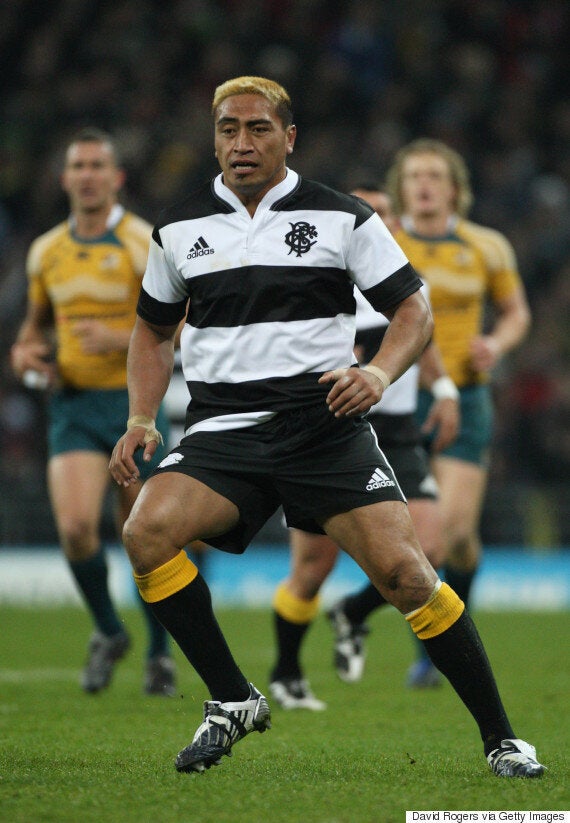 Collins playing for The Barbarians against Australia at Wembley Stadium in 2008