After news of Kim Kardashian's second pregnancy was revealed, we absolutely loved hearing about her daughter's reaction to the news.
North West, who turns the grand-old age of two on 15 June, hasn't quite got to grips with the whole pregnancy situation.
The mother-of-one told Pop Sugar: "She knows that Mummy has a baby in her belly, but she thinks everyone has a baby in their belly."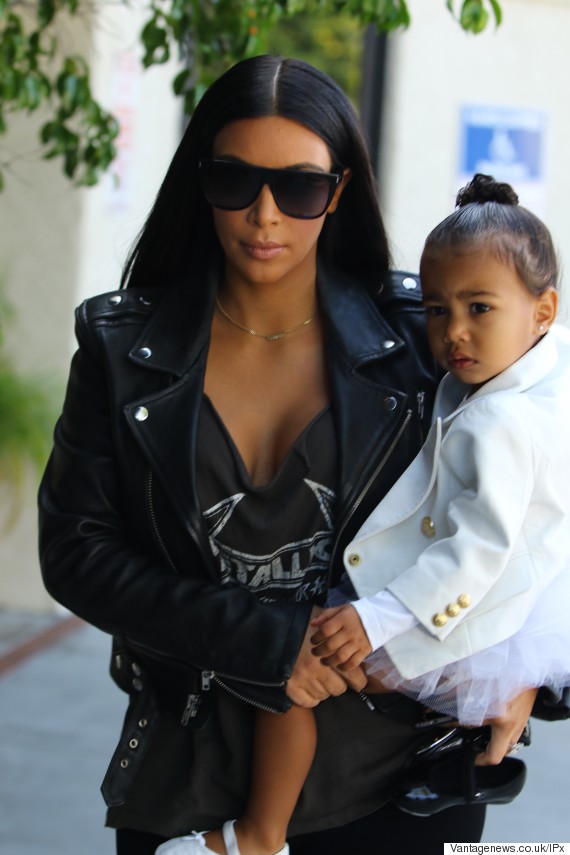 Kardashian added that North West thinks she is just talking about a belly button, rather than a baby in her belly.
"I don't think she really understands it. Maybe when my belly gets bigger and she actually sees it, she'll understand better," she added when speaking at the Hype Drinks Energy launch.
The 34-year-old revealed news she was pregnant after a teaser clip from Keeping Up With The Kardashians showed her telling her sister.
She has been having fertility treatment to try and conceive with her husband, Kanye West, 37.
SEE ALSO:

Kim Kardashian Pregnant: Reality Star Confirms She's Expecting Second Child With Husband Kanye West

Kim Kardashian And Kanye West Anniversary Photos: All The Wedding Outfits
In an interview with Glamour magazine, she said: "There were definitely times when I walked out [of the doctor's office] hysterically crying, and other times when I was like, 'OK, everything's looking good—it's going to be this month!'
"The waiting and waiting has been a rollercoaster. I have developed a thick skin."
We're very happy for the couple and wonder when North West will really understand she's got a baby brother or sister on the way...