Many children born in summer months struggle to keep up with older children in their class, a new study has revealed.
The study, which looked more than 7,000 children in the UK, found the youngest children in reception class were twice as likely to have language and behaviour problems as the older children in the same class.
Children born in August were nearly three times more likely to be unhappy at school.
Professor Courtenay Norbury, who lead the study at Royal Holloway London said: "Our results question whether many of the youngest children in the classroom have the language skills to meet the demands of the curriculum, to integrate socially with older peers and to regulate their own emotions and behaviours."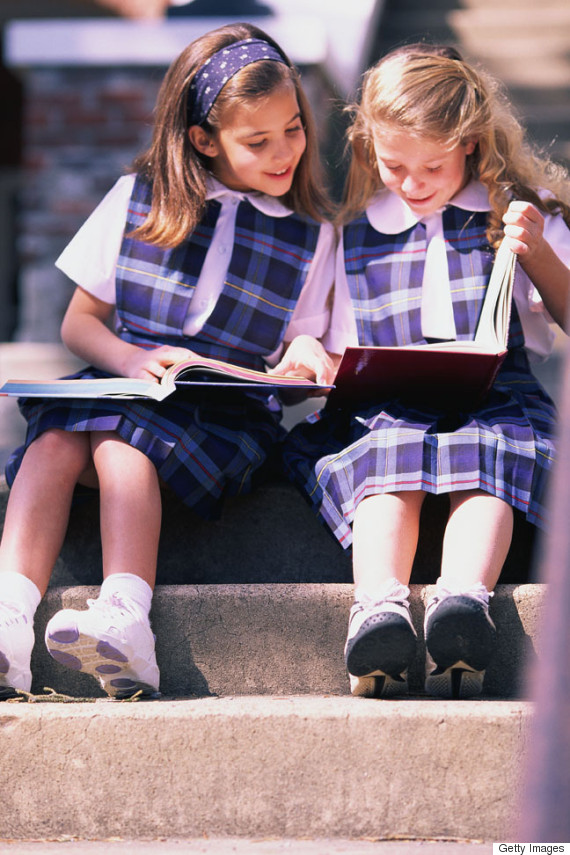 Teachers provided ratings of speaking, listening and behaviour for every child in their class, and data relating to 7,267 children was made available to the researchers.
The researchers state that they were keen to prove the curriculum needs to be changed to better meet the needs of children born between May and August.
Children born in summer months can be almost a year younger than other children in their class and the researchers concluded that a year less of learning can make a "big difference".
Norbury said that with the current system children are being "set up for failure" in their very first year of school and she was shocked to find only 52% of all school starters achieved a "good level of development".
"If half of the children in England can't meet the targets, perhaps the targets are wrong and there needs to be a radical shake-up of the curriculum," she said.
But the researchers were keen to stress this doesn't mean summer-born children should start school a year later.
"Our findings do not provide clear guidance about the optimal age at which a child should start school, or whether deferring school entry for a summer-born child will benefit that individual," they wrote in their article of the findings.
SEE ALSO:

Kids Who Take Phones To School Miss Out On A Week's Worth Of Lessons

What Happens When Your Dream Primary School Place Just Isn't?
The researchers said adapting the curriculum in infant schools to focus mainly on a child's oral language skills is the way forward.
"If children start school with inadequate language to meet the social and academic demands of the classroom, behaviour problems may increase through frustration, peer difficulties and experience of failing at academic tasks," write the researchers in their article.
They said developing these oral language skills could reduce the number of children requiring specialist services in later years at school.
Norbury added: "We need to make sure young children experience early success at school so that they develop confidence and become enthusiastic learners."