Dean Wicks is set to finally learn the truth in 'EastEnders', when he finds out that his secret child is alive.
The troubled Albert Square resident has been under the impression that his and Shabnam's daughter died, however when he spots his father Buster, chatting to Masood, he begins to question what's going on.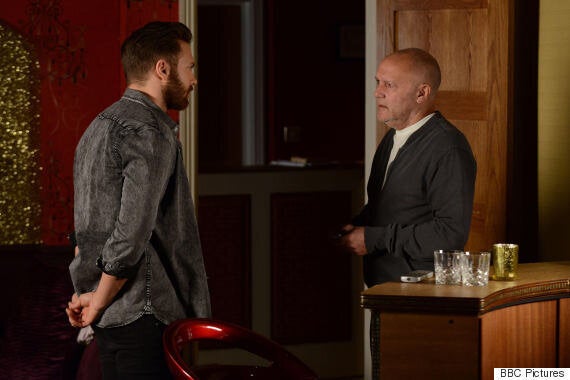 When Matt Di Angelo's character confronts his dad, he's left with no choice but to come clean, and reveal that not only is the tot alive, but they also know where she is.
Dean vows to find his child immediately, however Shirley and Buster do their best to dissuade him.
Dean learns that his family have been keeping a huge secret
Can they convince him not to storm round to her house?
Watch 'EastEnders' on Monday 15 June to see the events unfold.
Related