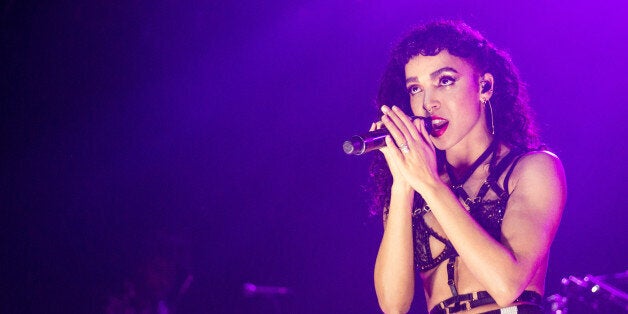 Field Day returned to Victoria Park on Saturday, kicking off another festival season with sets from a huge variety of acts, across 10 stages, in a sunny pocket of East London.
Nowadays, there are plenty of non-camping, city festivals on offer, and this weekend, Field Day was joined by Parklife and Wildlife, two Warehouse Project-run festivals, taking place in Manchester and Brighton, respectively. With so much to choose from - why flock to (a sold-out) Field Day?
This year, stages were hosted by tastemakers such as Crack Magazine, Bugged Out and i-D.
By partnering with achingly hip brands, Field Day has established itself as a key event on the festival calendar, that deals with the top musicians of tomorrow - only in Victoria Park, they're celebrated as the stars of today.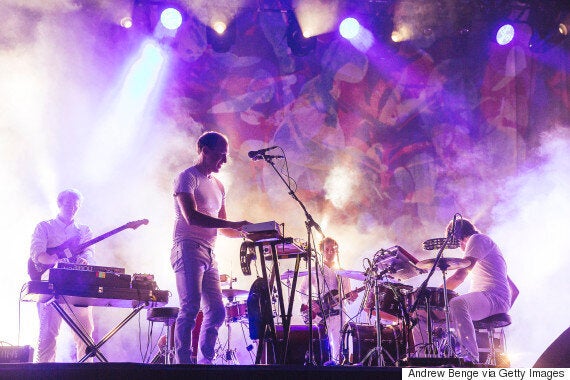 On Saturday, FKA Twigs and Caribou were tasked with proving their worth as headliners - which they both did with ease - but it's fair to state that there's currently no other festival where they'd top the bill.
By opting not to book a top-heavy line-up, Field Day's organisers ensure fans have a reason to skip through the gates at midday, rather than enjoying the sunshine elsewhere, and traipsing in at the 6pm mark.
The packed line-up did mean there were plenty of clashes - for instance: Twigs, Caribou, Run The Jewels or Rae Morris? Argh! - so drifting between stages and working out which acts need to be revisited was a suitable line of attack.
Here are our top 5 acts from the Saturday - that you need to check out now…
Opening a stage is never easy, but musician Astronomyy did it with ease, providing the perfect soundtrack for the early afternoon sun, and no doubt earning a fair few new fans in the process.
Catch him at… Glastonbury's Silver Hayes.
Kindness is the solo project of Adam Bainbridge, but live, he doesn't go it alone, and on Saturday afternoon, Adam was joined by his band, and two backing singers, who often came forward and shared the spotlight. After arriving on stage late, Kindness was soon forgiven, thanks in part ot a series of funk covers, including 'Teardrops'.
Boiler Room alumnus has scooped plenty of awards in his native Australia, and he's now about to lead his assault on Europe's festivals.
Catch him at… Glastonbury, or these European events.
FKA Twigs' 'LP2' was easily one of the most-exciting albums of 2014. When performing live, FKA - real name Tahliah Barnett, is confident, assertive and unafraid of exploring the sexual motifs that litter her mercury-nominated album. At Field day, she was thankful and grateful to be headlining the Crack magazine stage, but also fully aware that she deserved to be there.
Catch her at… Glastonbury and Bestival.
Canadian Dan Snaith has been releasing albums under the name Caribou since 2005, and in the years since he's built a huge cult following.
Catch him at.. Glastonbury and Latitude.
See all the snaps from Field Day below...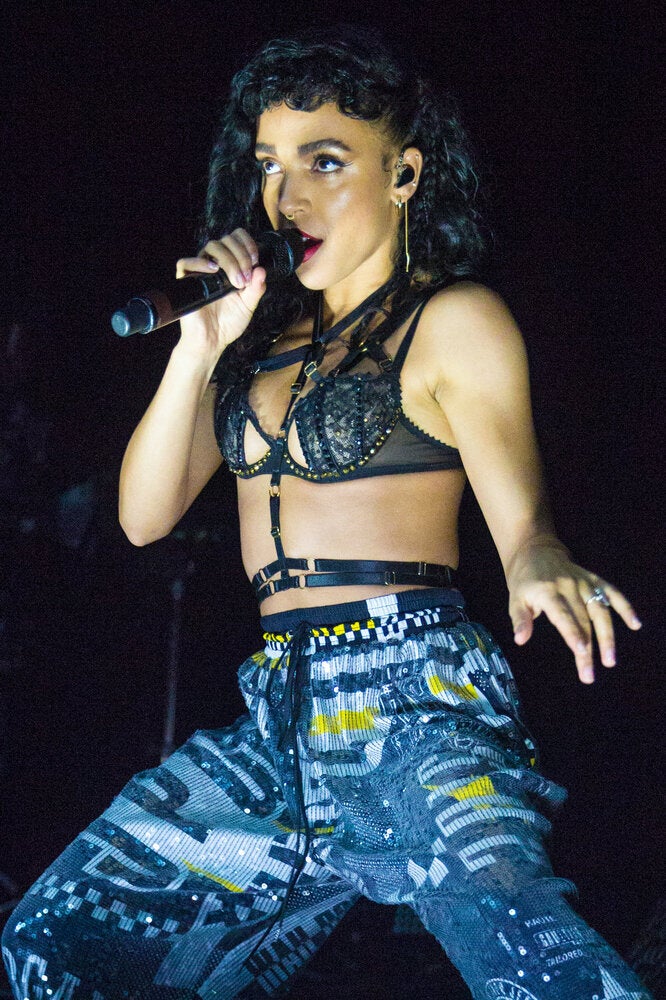 Field Day 2015