David Beckham has shared an adorable snap of a mini England football kit sent to his daughter Harper courtesy of the England Women's World Cup team.
The teeny kit has the name Harper on the back together with the number seven, which was David's number while he played for the squad - and is also Harper's middle name.
"What an amazing gift from the @england woman's team for Harper," Beckham wrote on his Instagram page. "Good luck to the team tomorrow in their first game against France."
Beckham only joined Instagram little over a month ago, ahead of his 40th birthday celebrations, but he has already attracted 6.9 million followers (and counting).
The proud dad has shared plenty of photos of his children, most recently an action shot of Harper playing football.
The 40-year-old put up the photo of his son Brooklyn, 16, steadying the bike as three-year-old Harper grips tightly onto the handles.
Beckham wrote in the caption on Instagram: "Look at my big girl. Day One - No stabilizers."
Although Brooklyn seems to be helping Harper along the grass, she looks pretty steady for a bike with no stabilisers - especially on her first day.
Fans commented on how cute Harper was, with one even writing: "He is legit husband goals".
Beckham is also father to Romeo, 12, and Cruz, 10, with his wife Victoria Beckham.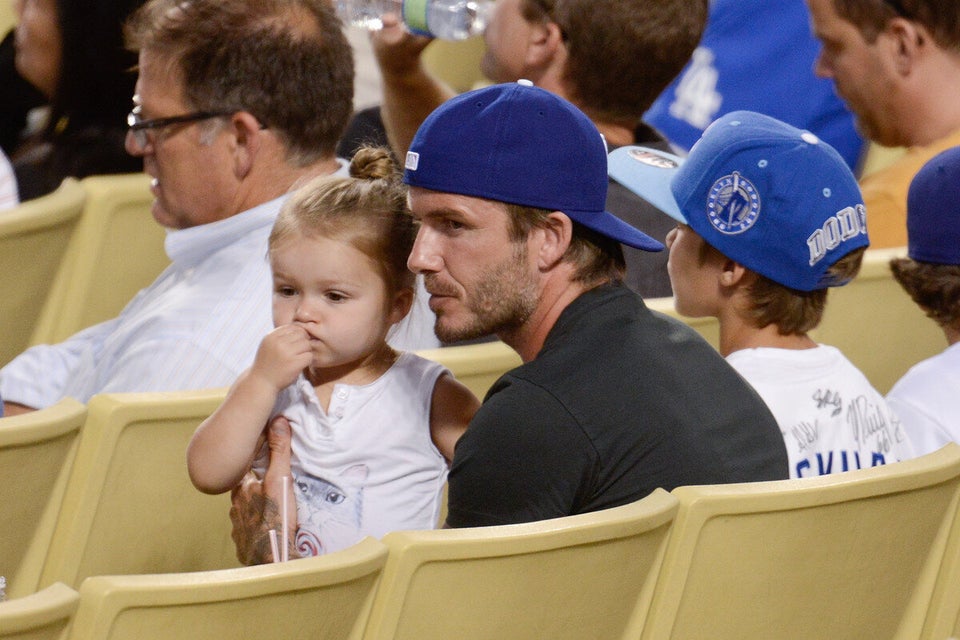 David And Harper Beckham