An eBay auction for a limited edition 'Wondersuit' from Australian brand Bonds has has ended at over £30,000, despite the babygrow's £10 price tag.
The zip-up babygrow is considered part of the holy trinity of baby products, along with Lansinoh nipple cream and paw paw ointment for nappy rash, according to Kidspot, but we can't help that think paying over 300 times the RRP is a little bit extreme.
The special edition white confetti version of the Wondersuit often fetches over £60 on eBay, but the £30,000 auction takes the obsession to a whole new level of extravagant.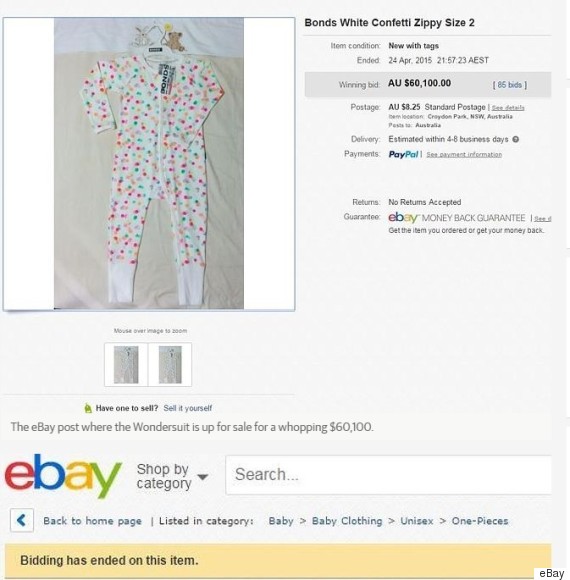 Emily Small, a marketing manager for Bonds told The Telegraph Australia: "The confetti print was in our Christmas range last year and it sold out in a matter of days. Everyone loves them."
"They're an iconic product and we welcome the demand. One sells every three minutes, so the demand is high."
We can't believe that the highest bidder will have to pay £4.10 for postage...