'TFI Friday' is back for one-off special later this week, with Chris Evans once again taking the helm of the chaotic music show, that had Channel 4 viewers gripped over his four-year presenting run.
While we're excited to see him back, a whopping 20 years after the first episode aired, we must admit that when we look back on 'TFI Friday', one of our stand-out memories doesn't involve Chris Evans' presenting at all.
As we discussed 'TFI Friday' here in the HuffPost UK office, we suddenly recalled a faint memory of the Spice Girls hosting an episode, though it seemed like an impossible thing to have happened. Had we imagined it? Were we mistaken? Had it just been a full week since we last watched 'Spice World', so naturally we started imagining the girls in everything?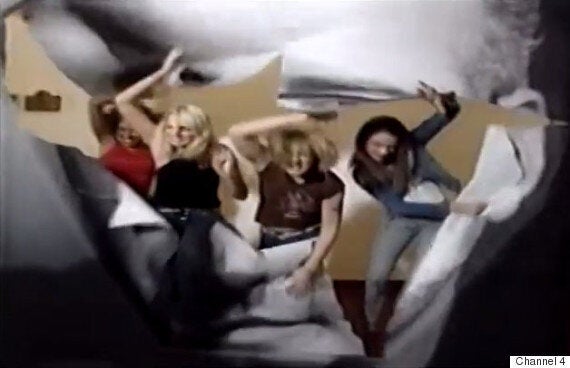 The Spice Girls on 'TFI Friday'
Well, we looked it up - and it turns out that we were right. When Chris Evans stepped down as host, the final ever series of 'TFI Friday' launched with a string of guest hosts in November 2000, beginning with the girl group, who kicked off the show - quite literally - by bursting through a photo of Chris Evans' face.
The Spice Girls were sadly sans Geri Halliwell for the episode, as this was the post-Ginger period, and the foursome were promoting the criminally-underrated and surprisingly banging (yes, even in 2015), 'Holler'.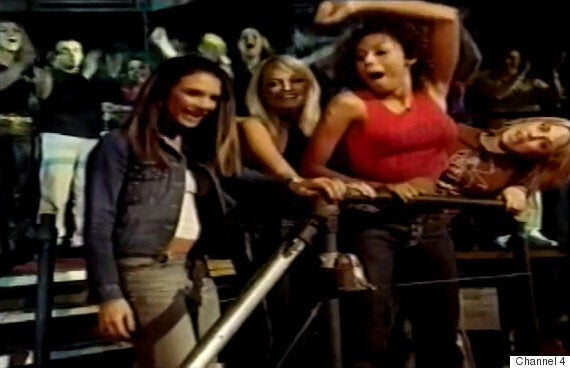 They were joined on the evening by Craig David (retro), Jerry Hall (camp), Lenny Kravitz (phwoar), French and Saunders (of course) and Moloko, in arguably the most year 2000 line-up that has ever existed.
And if you really want a nostalgia kick, then get yourself comfortable because some kind soul has put the whole thing on YouTube.
Take a trip down memory lane with the Spice Girls' 'TFI Friday' below…
And, for old time's' sake, here's 'Holler'...
'TFI Friday' airs on Friday, 12 June on Channel 4.
Related