Finding out your daughter is going to be a mother is an emotional moment in itself, but for Lynn Ward it's something she didn't ever expect to hear.
Her daughter, Charlie Dryden, 25 was diagnosed with a rare type of blood cancer in June 2013.
Dryden was told her chances of surviving were slim, as were her chances of ever having a baby.
But on 3 June 2015, she gave birth to her first child - a baby boy who she and her partner, Matthew Booth, named Carter.
Dryden's family caught on camera the moment she told her mother she was going to have a baby, and it's a moment that will give you goosebumps.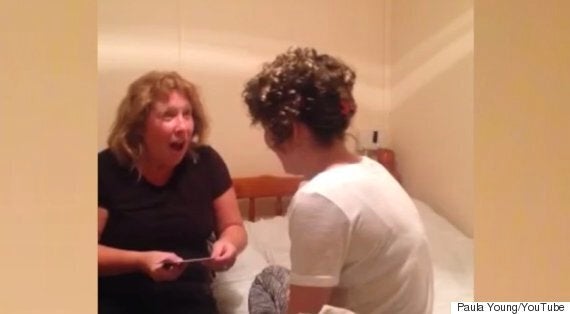 Dryden's mother was shocked to open the card with a photo of a positive pregnancy test and was immediately overwhelmed.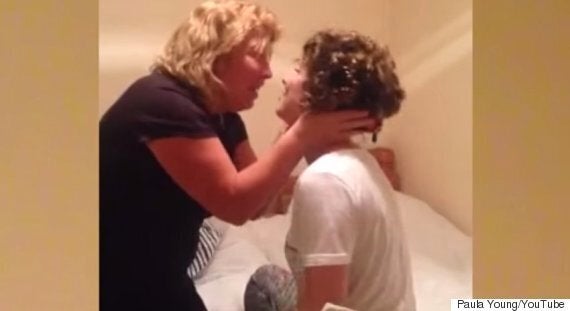 At the end of the video Dryden discusses why she decided to run the Race for Life with her sister on 10 June, two years to the day after being diagnosed with cancer at Wolverhampton's West Park.
She also explains everything she has been through in the past two years.
She said: "I just feel amazing at the moment. It's a great relief to have had Carter. It's what I wanted for so long. There were times when I thought this day would never come."
Dryden went for tests after visiting her GP with a lump under her arm and pains in her stomach between February and May 2013.
Initially Drydan thought the lump was just an abscess. It wasn't until June 2013 that she was diagnosed with non-Hodgkins Lymphoma – a type of blood cancer normally associated with older people.
She was told they could harvest her her eggs but this would mean delaying her treatment by eight weeks, so Dryden declined.
She underwent surgery to remove the lump under her arm followed by four months of chemotherapy.
Before her last chemotherapy session in September 2013, Dryden was told all traces of the cancer had gone.
She said: "They did say there was a chance of relapse especially in the first year so I was still scared.
"But almost a year to the day after being told I was clear I actually found out I was pregnant."
Dryden gave birth to 8lb 4oz Carter on June 3.
"Carter is settling in and getting used to his new surroundings," she says. "He's really greedy, so I think I've definitely got my hands full!"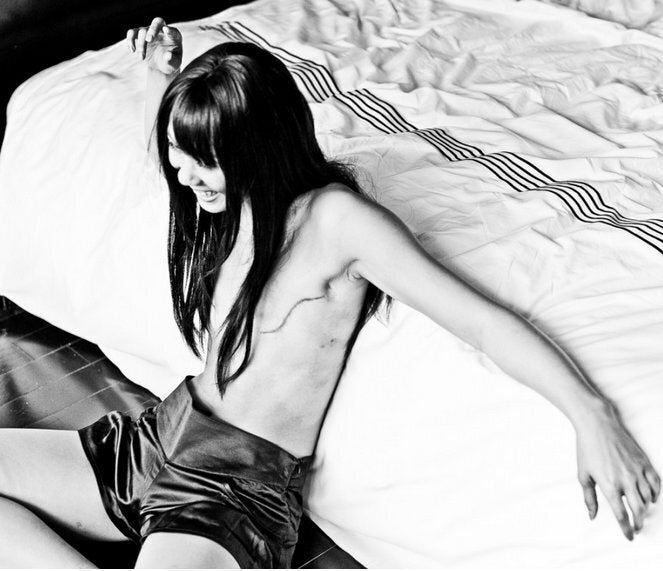 Breast Cancer Survivor Portraits