We are always hearing about the many areas of life that mums are expected to "balance".
As well as work-life balance - which all too often involves returning home after a day at work and squeezing in a bedtime story, before tackling the household chores - in order to be truly "winning at life" we're also meant to find the energy for that all important "me" time to develop our personal interests.
But what if instead of trying to balance all these competing demands for your time like some sort of compliant Buckaroo, you found a way to combine them?
That's exactly what mum-of-two, Deborah Todd, from Manchester, has done.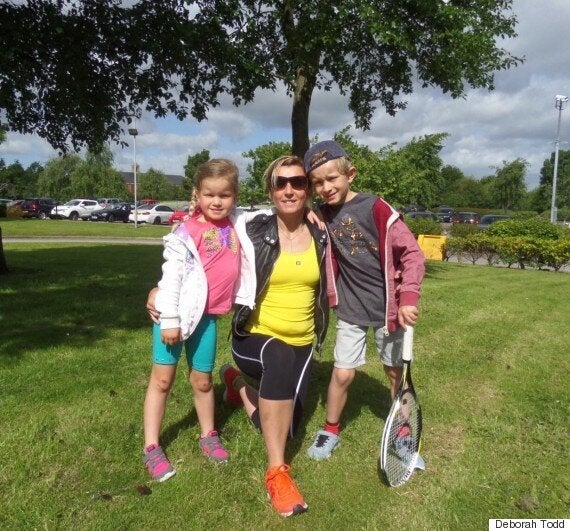 Todd, 39, has two children with her husband James - Noah, seven, and Zara, five.
She combined her passion for exercise with a business plan and founded activewear brand, ZAAZEE.
"I wanted to build something that my children would be proud of," Todd told HuffPost UK Parents.
"I grew up in a sporty family and from an early age I loved taking part in pretty much every sport.
"But as you get older things change, life is much more demanding when you're a new mum and finding time to go to the gym or for a run is challenging.
"But when my two kids were born, I realised that I wanted to combine my love of sports and fitness with my career, so ZAAZEE was born."
Fitnesswear was a complete departure for Todd, as she had previously worked in PR and marketing – consulting for Manchester City FC and the National Football Museum.
"Although I never worked with any fashion brands - and I'm terrible at sewing - I have always been passionate about well-made clothes and I'm learning fast about manufacturing, machinery, technical fabrics and all the amazing techniques that are out there," she said.
She may not have had much experience of fashion, but Todd is certain that her experience of raising two children meant she was well prepared to face the challenges of setting up a business:
"Mums are very flexible and we are used to putting the hours in," she says.
"Plus, mums are generally very well organised – we are used to having lots of things to juggle and keeping all the balls in the air, so to speak.
"Mums are also extremely robust, we have to be!
"Work can be a release after being with kids all day, so mums tend to be very dedicated as working can help with self-esteem," Todd adds.
"It's not always about the money, it's more about the reward that doing something you enjoy gives you.
"Mums are pretty awesome!"
Todd also tapped into her own insights when designing her activewear range and this is what she feels make ZAAZEE stand out from other brands.
"The ZAAZEE range includes features gleaned from my own experience and research, such as high waistbands on the capris and no sewn-in labels on anything for maximum comfort," she says.
"ZAAZEE is designed and made by women for women, and our fit and quality of fabric is pretty unique.
"We use incredible technical fabrics such as Supplex, which is stretchy and robust, with minimal pilling (none of those bobbly bits we are so used to!). It feels luxurious but it works really hard."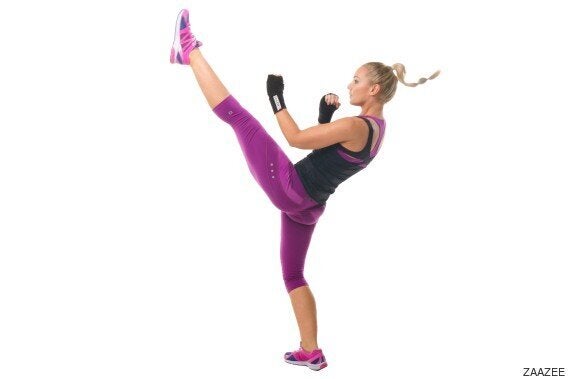 Todd's children made her think carefully about her position as an employer. She knew first hand the unique difficulties of being a working parent:
"It was hard to work around the children when I first started up, as having your own business can be very labour-intensive," she says.
"I worked when they were asleep and before they would get up in the morning. I didn't want to miss them in any school or nursery performances, so I worked silly hours to make sure I was always there for them - and I still do.
"Time is a major challenge. When your kids want dinner, or if they need to be somewhere, that comes first."
As a mother, Todd felt very aware of the conditions of the mothers who worked in the Portuguese factory where her garments are made.
"Our seamstresses are women who have been working in the trade for years and they are a strong team who work around having kids and making sure they are good mums," she says.
"Given the economic climate in Portugal some of the women are the main bread winners. So we feel good to be helping them out too.
"At home, I don't have any direct ZAAZEE employees - yet," she adds.
"My husband James who is an ace developer looks after our website, my fabulous brother and my sister Grace help out with social media and I use a freelance PR consultant and copywriter as well as consultants and people I've worked with for years for my clients, most work hours to suit them.
"We want to grow and need to be flexible, most of the team have other jobs and kids, and we we work around their hours."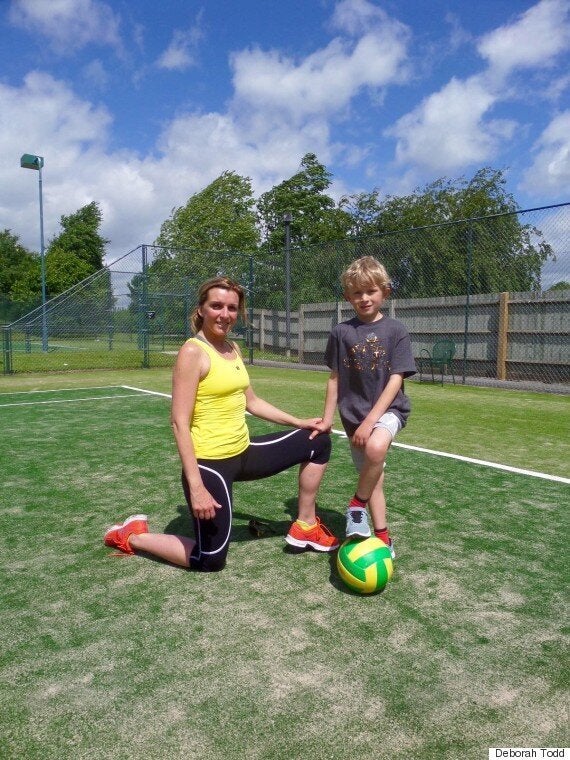 Todd was inspired to start her business by the birth of her children and now she is enjoying seeing her children becoming inspired by their mother's hard work:
"Now we are up and running, the kids are really into ZAAZEE," she says.
"They love to help out whether it's handing out flyers by our stand at events or helping to sort through boxes of stock at home.
"I think it's great and they are learning fast about business and commerce!"
Todd's advice for parents planning to set up their own business:
Be prepared to put in long hours – REALLY LONG!
Be prepared for more guilt, but know you are working hard towards something special.
Accept that you can't do everything and ask for help where possible. I used to do all the kids' after school activity runs, but I just can't do them all the time now and I know I have to make sacrifices.
Know your limits and remember that creating a business doesn't happen overnight (I keep telling myself this!)
You don't need to be perfect - I have to wing making dinner most days and I sometimes put the most random meals together. I'm constantly running out of milk and the house has so much ironing!
HuffPost UK Lifestyle are running a month-long campaign called Celebrating Parents throughout June, to highlight the great things parents do every day, as well as the times they've gone above and beyond the call of duty.
If you would like to contribute, either with a special message of thanks to your mum and/or dad, or if you know of a parent (your own or someone else's) with an inspiring story to share, then please email us here with "Celebrating Parents" in your email's subject line.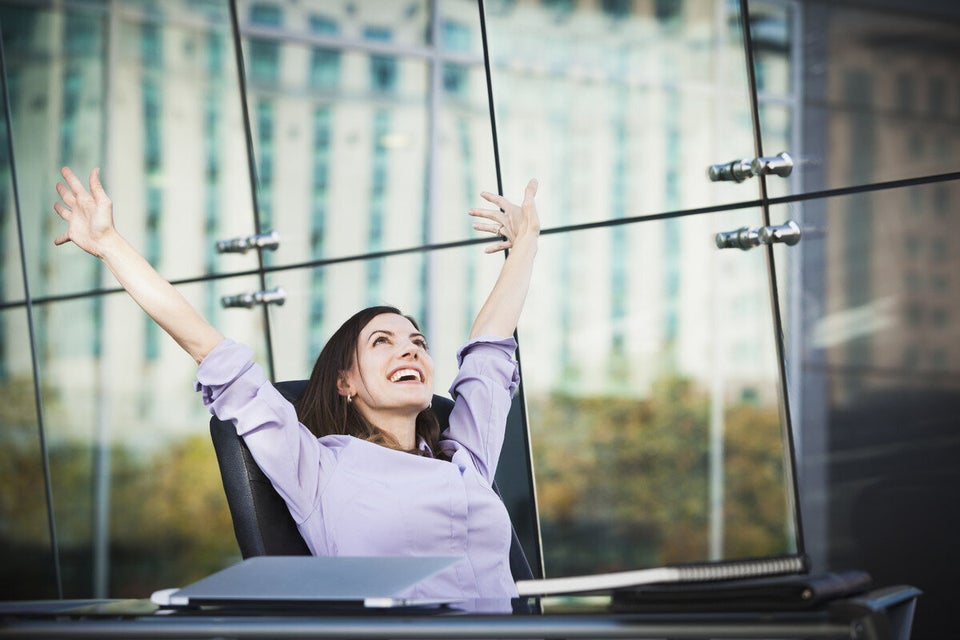 7 Secrets Of Successful People