The five things you need to know on Thursday June 11, 2015...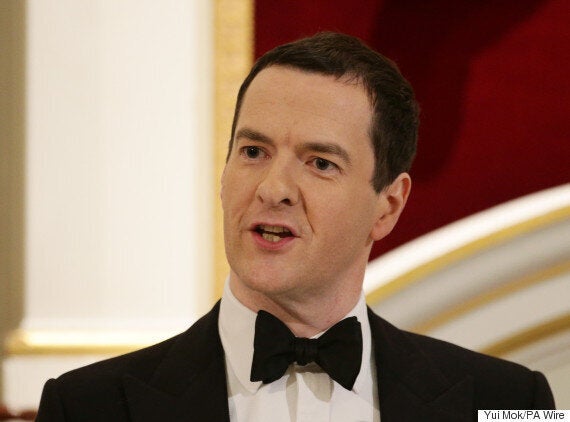 George Osborne's decision to sell off RBS at a £7bn loss is yet more proof that this is a Tory government that wants to get on with things. Having been bound by Coalition for five years, the PM and Chancellor share a sense of urgency that they have to move quickly on domestic reforms to avoid the EU referendum dominating the entire Parliament.
Osborne knows he will get political flak for the fast-tracked sale but argues that waiting any longer would not necessarily raise more cash. In a twist on all those who called him Mr Micawber yesterday, it's his critics who are hoping that 'something will turn up' on RBS share price rises.
With Mark Carney and Rothschild's giving him the same advice that it's now in the 'public interest' to sell, even at a loss, he hopes he can duck those Labour charges that he's just the bankers' BFF. Rothschild's claims that overall the taxpayer will get £14bn more back than it put into the banker bailout. That's quite a windfall, if true.
Osborne certainly wants to change tack on the 'banker bashing'. Carney's line that the 'age or irresponsibility' is over (with new criminal sanctions) gives the Chancellor the space to say things have moved on. Osborne didn't give the City everything it wanted on the vexed issue of the bank levy last night: but he talked about wanting to keep firms like HSBC in the UK and didn't rule out a review of the levy.
As for his attempt to force a legal lock on budget surpluses, I note that Boris Johnson's economic adviser Gerard Lyons was up very early (the 6.15 Today prog Biz slot) to argue that more flexibility was needed. And that infrastructure spending was a valuable 'counter cyclical fiscal tool', just as the BCC's John Longworth yesterday argued. Boris made a speech yesterday (at News UK HQ) in which he repeatedly referred to his 'One Nation' credentials, his efforts to combat inequality and the need to have 'excellent public infrastructure and services'.
As an aside, I note that Liz Kendall has told the Guardian 'I have no problem aiming for a surplus'. Meanwhile, Newsnight reported Osborne is looking at saving £5bn of his £12n welfare savings from cutting tax credits back to 2004 levels plus inflation. One to watch.
The report into surveillance powers by independent reviewer of terror legislation David Anderson QC is finally published today (in the form of a Written Ministerial Statement from the PM). A lock-in media briefing was postponed to this morning from yesterday after David Davis made a point of order in the Commons objecting to the House being told after the media (DD has been telling friends 'that's 3-0' in his battle with No10 since May 7).
Anderson's report should provide No10 and the Home Office with some independent cover from the inevitable charge that they want a 'snooper's charter' through the new RIPA bill. He is said to have found "capability gaps" in intelligence agencies' ability to monitor social media, for example. But he will also back the Lib Dem idea of recommending the power to sign off warrants on terror suspects should be taken away from the Home Secretary and given to judges.
The Mail points out today that many terror groups are using software apps so strongly encrypted that our spooks have difficulty cracking them. But The Telegraph reports that US-based social media firms like Facebook and Twitter will rebuff the UK Government's concerns, insisting that they only have to release information if there is an imminent threat to life.
Yvette Cooper has a speech to Demos to react to the findings. Like Mrs May, she has to tread that fine line between security and privacy.
The NHS could save £5bn a year by being more efficient on staffing and procurement. That's the conclusion of Labour peer Lord Carter after a review of 22 hospitals for the Government. This is all grist to the mill of Jeremy Hunt, who expects some reforms in return for the £8bn he's pumping into the system.
But as Unison points out, for years ministers (in all parties, to be frank) have railed against NHS managers, describing them as 'pen pushers' or 'bureaucrats'. When as any organisation will tell you, quality managers are the people who deliver real efficiencies on things like smarter staff rotas or better procurement.
Carter is a Labour peer, some will ask just why Labour itself hasn't come up with reform plans like his in opposition. After all it was Andy Burnham who introduced the £20bn Nicholson efficiency savings to the NHS. But as ever, the real problem is how to drive through reform when the NHS is so fragmented into local services and trusts.
BECAUSE YOU'VE READ THIS FAR...
Watch Nigel Farage's former aide Raheem Kassam tell Newsnight that Douglas Carswell does not 'fit' into UKIP. He was also asked to define what he'd described in a Guardian interview as "PFLs". He told Emily Maitlis that this was a 'Faragism' for "proper fucking lunches" during the election campaign ie a "three or four bottle lunch".
Mr Tony is back. As part of the Times' series dragging over the coals of Labour's election disaster, the former PM tells the paper he hasn't seen "any evidence" that public opinion had shifted to the left since his tenure.
Instead, Labour needed to "have an alignment of strategy and tactics and that strategy has to be based on the centre ground — not splitting the difference between progressive and conservative positions but a radical centre". In short, the three-times election winner was saying his party had lost the life force he gave to it. Blair also sounded a warning to the unions, suggesting relationship with them to make clear to voters "who's in charge".
Alastair Campbell also repeats a warning he made on LBC last week, threatening to "happily lead the charge" to oust the next Labour leader if they fail to make an impact. "If in three years' time they're not winning and they're not cutting it, and it is obvious we are not going to get close to winning an election, I will not bite my tongue and I will encourage others not to bite their tongues." This whole idea of putting the next leader 'on probation' is taking hold among some MPs. That Ed M buyer's remorse (or is it bottler's remorse, given they all had a chance last November to axed him?) really is kicking in.
Andy Burnham may not be pleased with ex PR man Stuart Bruce who wrote on Facebook that he's created a union-loving persona "solely to win the leadership and in doing so is reducing what chance we have of winning the country". He tells the Sun why that's a mistake.
Metro and the Express splash on the arresting photo (taken by a passing motorist) of a stowaway literally jumping out of the back of a lorry in the Cotswolds.
Meanwhile, both the CBI and IoD were unimpressed by David Cameron's move in PMQs yesterday (how many MPs realised it was a significant statement?) to announce plans to cut the number of skilled workers coming into the UK. But it's clear he's keen to tackle the non-EU migration that has ruined his 100k net migration pledge.
As we reported yesterday, the hit list includes skilled chefs, high integrity pipe welders, classical musicians, ballet dancers, nuclear medicine technologists, chemistry and physics teachers and emergency doctors.
Expect a few SNP Questions in the Business Statement after the Times revealed today that ministers are set to bring forward plans for EVEL (English Votes for English Laws) as early as next week. I note the Daily Record is reporting that the SNP will table amendments for Full Fiscal Autonomy too.
We have Transport Questions at 9.30am, and topical questions may see some MPs ask about the Telegraph story on forcing mobile phone firms to ensure every mile of railway track gets a decent signal.
The Mail splashes on a new Ofcom code forcing broadband and mobile firms to let customers switch if they don't get the fast speeds or service promised. Sharon White (one half of Whitehall's power couple, being married to the OBR's Robert Chote) is Ofcom's driving force.
Expect a Written Ministerial Statement from Sajid Javid fleshing out George Osborne's announcement that Royal Mail employees would keep an extra 1% of its shares.
If you're reading this on the web, sign-up HERE to get the WaughZone delivered to your inbox.
Got something you want to share? Please send any stories/tips/quotes/pix/plugs/gossip to Paul Waugh (paul.waugh@huffingtonpost.com), Ned Simons (ned.simons@huffingtonpost.com), Graeme Demianyk (graeme.demianyk@huffingtonpost.com) and Owen Bennett (owen.bennett@huffingtonpost.com)